The VIX is moving – closing at the highest levels of 2017 as geopolitical tensions are growing. Between the latest bombings of Syria and the U.S. sending several navy ships to flex our muscle in the Pacific, many are concerned that we are setting up for some near-term ugliness. Will that sentiment blow over as quickly as it came?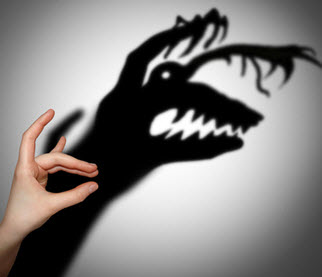 Tax reform may not take place until the end of the year and earnings season is weighing heavily on the the minds of investors.
Plus we look into the crazy United Airlines incident, Apple's move to design their own chips , Tesla's crazy valuations and much more.
---
Click HERE for Show Notes and Links
DHUnplugged is now streaming live - with listener chat. Click on link on the right sidebar.
Happy Passover - Happy Easter!
- Markets closed for Good Friday this week.
Market Update - Volatility is coming back. The VIX popped above 15 (closed just below) - the highest level since November 2016.
- Tensions growing as aggression in the Mid-East over the Syrian gas attacks and now with a move (verbal and military) build up aimed at North Korea.
- The S&P 500 dipped below the 50 DMA again (2nd test in past 2 weeks) and bounced above mid-day
- Gold holding above $1,270
- Crude near $53
- U.S. Dollar sinks below key support as move to safe haven currencies (Yen)
Appears that the U.S. WILL NOT label China as a currency manipulator - FWIW
President Trump during interview with Fox Business says that he expects tax reform near the end of the year, but has to get healthcare done first.
REMINDER - You will have until Monday April 17th to file your taxes and fund your IRAs for 2016!
AND - Earnings season is about to get underway - This week is Delta Airlines, JP Morgan, Wells Fargo, PNC Bank. Then next week - Netflix, plus 100's more companies.
Could today's early selloff be attributed to the rumors that Putin was not going to meet with Tillerson?
- As soon as the follow up rumor that Putin would meet, markets started to move up a bit.
- Or can the move up mid-day be attributed to news that Saudi Arabia wants to extend production cuts?
We should take a look at the recent "customer service" by United Airlines. What is that situation all about and is what happened the full story? (CEO came out with a stand supporting actions of employees in this instance)
- Man was 69 years old, ended up bloody and very disoriented
- UAL stock off by more than 3% on this incident
- UAL CEO send email that accused the passenger of being "disruptive and belligerent"
- Chicago Police say that he "just fell" while dragged off plane (Wait....)
- Videos from several angles [LINK] - CEO issues apology after stock sinks
NOW THIS SPIN/SMEAR:
- Troubling details have emerged about the Kentucky doctor who was dragged off a United Airlines flight at O'Hare International Airport on Monday.
- Dr. David Dao was charged with 98 felony drug counts in 2003 for illegally prescribing and trafficking painkillers such as hydrocodone, OxyContin and Percocet, according to TMZ.
- According to a criminal complaint filed against him, Dao also allegedly solicited sex from a male patient in exchange for drug prescriptions.
- Dao, who attended medical school in Vietnam in the 1970s, was eventually convicted on six felony counts of obtaining drugs by fraud and deceit.
- Dao was placed on five years of supervised probation in January 2005, although he surrendered his medical license one month later, according to the Courier-Journal.
- The Kentucky Board of Medical Licensure allowed Dao to resume his practice in 2015, but only under certain conditions.
Qualcomm (QCOM) hit back at Apple Inc's charges that were made in a U.S. lawsuit in January, saying the iPhone maker breached agreements with the firm and encouraged regulatory attacks on its business in various jurisdictions around the world by making false statements.
- Apple had filed the lawsuit accusing Qualcomm of overcharging for chips and refusing to pay some $1 billion in promised rebates. The lawsuit came days after the U.S. government accused the chipmaker of resorting to anticompetitive tactics to maintain a monopoly over key semiconductors in mobile phones.
Apple (AAPL) is also working on their own chips and some companies that have significant revenue from supplying Apple are getting hit.
- Imagination Technologies, a British company whose technology helps process the graphics in iPhones, saw its shares plunge by more than 70% on Monday. Apple said it planned to stop using the company's technology in its devices within 15 months to two years
- Today there was concern over Dialog (German company) were down 15% today after analysts at Bankhaus Lampe claimed there was "strong evidence" that Apple was working on making its own power management chips for the iPhone.
- Watch other companies that are also large suppliers of chips like (CRUS), (SWKS), (QRVO), (AVGO), (QCOM), (TXN)

The Federal Communications Commission Chairman Ajit Pai issued the following statement regarding his proposal that the FCC terminate its 2013 proceeding that sought to  relax rules governing mobile communications on planes:
"I stand with airline pilots, flight attendants, and America's flying public against the FCC's ill-conceived  2013 plan to allow people to make cellphone calls on planes. I do not believe that moving forward with  this plan is in the public interest. Taking it off the table permanently will be a victory for Americans  across the country who, like me, value a moment of quiet at 30,000 feet."
Michigan - Professional fundraisers kept 61 percent of the money they raised for charities in 2016, according to an annual report from Attorney General Bill Schuette.
- Professional fundraisers are organizations or individuals who solicit contributions on behalf of a charity, and are compensated by that charity in return. The Better Business Bureau recommends charities spend no more than 35 percent on such fundraisers.
Last week we discussed how Tesla (TSLA) surpassed Ford (F) in market cap. Now it is official - bigger than General Motors (GM).
Another retailer is going down - Gymboree Corp., the struggling children's clothing retailer, is preparing to file for bankruptcy as it faces a June 1 interest payment on its debt, according to people with knowledge of the matter.
- The retailer, which operates about 1,300 stores, hasn't posted an annual profit since 2011, with losses totaling more than $800 million.
AND - HHGregg shuts all stores.
- Any guesses what retail company could be next?
ANOTHER SHOCKER - DryShips (DRYS) does yes another reverse split 1:4 - stock back down to $1.77 (30% decline today)
- At the high in 2007 the price near $6,000,000 per share on a split adjusted basis
---
Follow John C. Dvorak on Twitter
Follow Andrew Horowitz on Twitter
---
Love the Show?
Then how about a Donation?
---

*** NEW INTERACTIVE CHARTS ***
Winners will be getting great stuff like the new DHUnplugged Shirts (Designed by Jimbo) - PLUS a one-of-a-kind DHUnplugged CTP Winner's certificate..

CLICK HERE FOR MORE CHARTS ON TRADING VIEW
---
UPDATE - NEW ETF - Global X Millennials Thematic ETF Challenge!
The top holdings of Global X Millennials Thematic ETF (MILN) include stocks many investors would expect, such as Facebook, LinkedIn and Amazon, which take advantage of the tech tendencies of millennials. But some names might be more surprising like real estate investment trusts AvalonBay Communities and Equity Residential, and Home Depot, which could benefit from millennials moving out of the home of their parents.
We are creating the DH Old Codger Index Portfolio to compete against this new ETF to see how "old school" stocks do in comparison. Companies in our index will include: (updated names as of 8/29/16)
We have the performance summary running (daily and since inception of 5/6/16) - DHOCI vs. Millennials ETF Battle
---
New York lawmakers have approved a plan to make attending public colleges and universities free for students from middle-class families.
- The plan, which New York Governor Andrew Cuomo announced back in January, was approved Sunday by the state Senate, after receiving the OK from the state Assembly a day earlier. Under the plan, in-state students whose families earn $125,000 or less can participate. Altogether, the program is expected to cost New York $163 million and is expected to benefit roughly 940,000 families.
THAT IRS TAX SCAM !
Indian police said on Saturday they had arrested the alleged mastermind behind a call center scam that targeted thousands of Americans in the United States, netting more than $300 million.
-Sagar Thakkar, also known as Shaggy, was arrested at the Mumbai international airport, Mukund Hatote, a police officer on the case, told Reuters on Saturday. He gave no further details.
- The U.S. Justice Department last year charged scores of people in India and the United States with taking part in the scam where call center agents impersonated Internal Revenue Service, immigration and other federal officials and demanded payments for nonexistent debts.
- The department said at least 15,000 people had been targeted by the Mumbai-run telefraud, losing more than $300 million.
When things can't get much worse: Commercial banks in Zimbabwe will soon be compelled to accept livestock such as cattle, goats and sheep as collateral for cash loans to informal businesses under a new law presented to Parliament Tuesday.
- Under the Movable Property Security Interests Bill tabled for debate by Finance and Economic Development Minister Patrick Chinamasa in the House of Assembly, the Reserve Bank of Zimbabwe will compile and administer a collateral-security register in which small-business operators and individuals can register their movable assets as security for credit.
What is John C. Dvorak writing for PC Magazine?
---
See this week's stock picks HERE
Follow John C. Dvorak on Twitter
Follow Andrew Horowitz on Twitter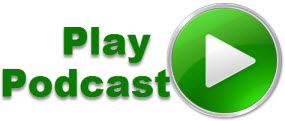 Podcast: Play in new window | Download (Duration: 1:09:08 — 47.8MB)
Subscribe: RSS