In a startling admission, Richmond Fed President Jeffery Lacker admits he was the source of the Fed leak in 2012. Will this finally lift the veil and remove any credibility the Fed has with investors?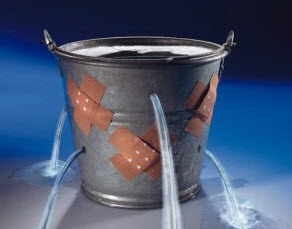 Quarterly numbers are in for markets and now it is time to see if earnings can hold up to expectations.
Tesla stock skyrockets after delivery beat – will this sky-high valuation be able to be maintained?
---
Click HERE for Show Notes and Links
DHUnplugged is now streaming live - with listener chat. Click on link on the right sidebar.
Happy almost bday to John !
AH Going to Cuba!
The first quarter is in the books - done, history... Looks like there is the same market pace
Looking back at the year-to-date for the markets:
Big week for economics. ISM Manufacturing out and still showing strong expansion.
- Consumer confidence way up (but interestingly spending slowed)
- ISM Non Manufacturing, ADP jobs and Employment report due
- Wednesday is Fed Minutes from March - (Note that often any day that FED has release is often volatile and has been usually bought)
Activity at China's factories expanded for a ninth straight month in March but at a softer pace as new export orders slowed, a private survey showed, raising questions about whether a recent pickup in global demand is losing steam.
- The Caixin/Markit Manufacturing Purchasing Managers' index (PMI) fell to 51.2 in March, missing economist forecasts' of 51.6 and down from February's 51.7.
OH NUTS! Richmond Fed President Jeffery Lacker will step down; We would note on January 10 he said he would retire in October; He admits him improperly releasing data in 2012 to Medley Advisors some confidential information about Fed's next move.
- So, it took him 5 years to come clean with this?
- Was supposed to retire in October.
- Wondering if this was a planned release to wait 5 years from event?
- The final nail in the coffin with regard to the confidence in the Fed!
Tesla (TSLA) shares jumped to an all-time high on Monday as the electric car maker's record quarterly vehicle deliveries allayed some concerns over its production challenges, ahead of the hotly-awaited launch of its Model 3 sedan.
- Tesla's stock climbed as much as 5.7 percent to $294.15 (Over $300 today), giving it a market capitalization of $52 billion - higher than Ford Motor's $46.27 billion value and now above General Motor's (GM) value of $48 billion.
- Tesla said on Sunday it delivered a record 25,418 vehicles in the quarter ended March, a 69 percent increase from last year and edging past Goldman Sachs' forecast of 23,500 vehicles.
Encrypted messaging apps are raising the risk of widespread abuse on Wall Street.(WhatsApp)
-Stories about traders messaging about M&A, deals, or earnings etc via messenger apps
- Some recent findings are calling into question the use and some legal issues are being uncovered
In a recent Bloomberg interview - Tony Robbins (motivational dude) saying : "Don't fear a Stock market crash"
- Giving out basic diversification advice
- When did he become a market guru?
_ Predicted a market crash in August 2010 and has been negative several other times
- Looks like he is just promoting his newest book / seminars
New food delivery service:
Grubhub Delivery X, a team of self-directing parkour athletes, professional level skateboarders and BMX riders who who are hitting the ground running with your order in April, 2017. Geared up with X-Navigation Technology, DX Partners are equipped to defy standard routes and roadways to get your food to you faster than ever before.
- Really?
- WATCH THIS VIDEO
JAB Holding, which acquired Keurig and Krispy Kreme, is reportedly in advanced talks to acquire Panera bread (PNRA).
Interesting stats on marriage - baby boomers compared to millennials
PLUS
---
Follow John C. Dvorak on Twitter
Follow Andrew Horowitz on Twitter
---
Love the Show?
Then how about a Donation?
---
*** NEW INTERACTIVE CHARTS ***
Winners will be getting great stuff like the new DHUnplugged Shirts (Designed by Jimbo) - PLUS a one-of-a-kind DHUnplugged CTP Winner's certificate..

CLICK HERE FOR MORE CHARTS ON TRADING VIEW
---
UPDATE - NEW ETF - Global X Millennials Thematic ETF Challenge!
The top holdings of Global X Millennials Thematic ETF (MILN) include stocks many investors would expect, such as Facebook, LinkedIn and Amazon, which take advantage of the tech tendencies of millennials. But some names might be more surprising like real estate investment trusts AvalonBay Communities and Equity Residential, and Home Depot, which could benefit from millennials moving out of the home of their parents.
We are creating the DH Old Codger Index Portfolio to compete against this new ETF to see how "old school" stocks do in comparison. Companies in our index will include: (updated names as of 8/29/16)
We have the performance summary running (daily and since inception of 5/6/16) - DHOCI vs. Millennials ETF Battle
---
Left-Overs
The "Big Maple Leaf," a 221-pound gold coin estimated to be worth $4 million, was stolen from a Berlin museum in the early hours of Monday morning.
- Thieves are suspected to have broken into the Bode Museum in the German capitol at 3:30 a.m. and made off with the oversized Canadian coin, which measures about 21-inches wide and is more than an inch thick.
Two teenage girls wearing leggings were barred from boarding a United Airlines flight on Sunday because they did not meet a dress code for special pass travelers, a company spokesman said amid a furor on social media.
- The two girls, who were traveling with a companion, would not have been turned away for wearing leggings had they been paying customers, United spokesman Jonathan Guerin said as the airline responded to the backlash.
A new device could let you turn your phone camera into a microscope — which would then allow you to test your semen in the privacy of your own home. Within seconds, the app can assess the quality of a man's swimmers with 98 percent accuracy.
- No more sterile rooms with girly magazines?
Finally  - what is wrong with people? Craigslist? Ebaby would have been a much better option.
A Tennessee couple was arrested last week after they attempted to sell their 5-month-old infant online.
- John David Cain, 26, and Deanna Lynn Greer, 37, were charged with aggravated child abuse and aggravated child neglect or endangerment after they posted an ad on Craigslist and offered to sell the baby for $3,000, ABC News affiliate reported WATE Saturday, citing the Greene County Sheriff's Office.
- The couple was caught in a sting operation that ended on Friday when the two exchanged the baby with state agents for the cash.
Big drugmaker Mylan (MYL) was slapped Monday with a class-action racketeering lawsuit that claims the company engaged in an illegal scheme to dramatically increase the list price of its EpiPen anti-allergy device over the past decade.
The hits keep coming - Wells Fargo & Co. has been ordered to rehire a former Los Angeles-area bank manager who federal officials say was fired because he reported potential fraud to his superiors and to a bank ethics hotline — a claim the bank denies even as it has acknowledged problems with its hotline.
- The Occupational Safety and Health Administration said Monday that the San Francisco bank must not only rehire the whistleblower, who was fired in 2010, but pay him $5.4 million in back pay, damages and legal fees.
Some important research we did for the show:
Does your pee smell after you eat asparagus? [LINK]
What is John C. Dvorak writing for PC Magazine?
---
See this week's stock picks HERE
Follow John C. Dvorak on Twitter
Follow Andrew Horowitz on Twitter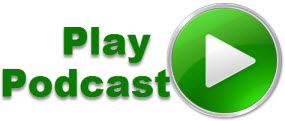 Podcast: Play in new window | Download (Duration: 1:00:16 — 41.7MB)
Subscribe: RSS