Political capital lost as the health care bill is pulled before the vote. How will this play out in markets as this has significant ramifications on the potential for tax cuts.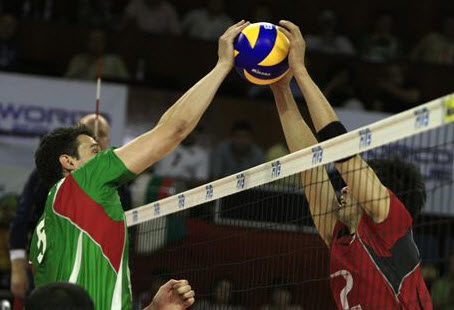 The markets are struggling with the idea that some of the planned for fiscal stimulus may be in limbo.  Still – consumer confidence clocks in at the highest rate in months.
More on Uber, Google ads and plenty of other fascinating topics to discuss.
---
Click HERE for Show Notes and Links
DHUnplugged is now streaming live - with listener chat. Click on link on the right sidebar.
8 Days down for the DJIA - reversing a record run for the index on concerns that too much political capital was expended on the failed healthcare "repeal and replace" bill.
- What's the problem? Healthcare bill was supposed to save ~$500 billion that would be used to help offset the tax cut/reform bill. Now that this is not there the fight gets harder as any major tax cut will require an increase in deficit spending and potentially raising the debt ceiling.
- This will tough to sell to some of the hard-right republicans.
But wait! Under extreme pressure from conservative activists, House Republican leaders and the White House say they have restarted negotiations.
Last week was the worst week for markets in 2017. (Down more than 1%)
The state of markets - BUY any dip (that is what happened when DJIA was off by 150 point on Monday and bounced. S&P 500 clipped the 50 Day MA for first time since election and then bounced as well)
What is the importance of moving averages - like the 50, 100, 200?
Confidence is UP!
- ! March Consumer Confidence 125.6 vs 113.3 consensus - market rips from red to green !

The U.S. Dollar continues to sell off as now many are not believing that POTUS is the deal maker that he was supposed to be.
Looks like Brexit will be signed and triggered this week by PM May(be)
Here we go - the end in near - Elon Musk is working on a new project that links the brains to a computer.
- Don't we have this already? It is our hands and a keyboard...
- Laying out his idea, Musk said, "Effectively, merging in a symbiotic way with digital intelligence revolves around eliminating the i/o constraint. So, it would be some sort of direct cortical interface."
- And he added that such a "merging" would not require surgery but could instead be accomplished by going through veins and arteries — "because that provides a complete roadway to all of your neurons."
APPLE - !!! Split 7/1 and now price finally eclipsed $1,000/share on pre-split basis !!!
Did anyone watch the Hannity/Koppel interview? Hannity asked (regarding opinion based news) :
- "Do you think we're bad for America? You think I'm bad for America?" Hannity asked.
- Koppel responded - "Yeah"
- Koppel said he lumped Hannity in with other opinion shows and that while he thought Hannity was "very good at what you do," his audience feels ideology is more important than facts.
Will this save the company? Twitter Inc (TWTR) is considering whether to build a premium version of its popular Tweetdeck interface aimed at professionals, the company said on Thursday, raising the possibility that it could collect subscription fees from some users for the first time.
Facebook (FB) just launched a competing product to SnapChat (SNAP) - will that be the end of this?
Obama climate change laws being overwritten - thoughts? Are we going back to coal?
Some reports showing that people are flocking to Dunkin for coffee over Starbucks
- WHY?
- Starbucks is having some growing pains with its mobile app, which allows customers to place and pay for orders in advance and skip waiting on line at the checkout counter.
- Starbucks incoming CEO Kevin Johnson, who will succeed founder Howard Schultz next month, said in the company's earnings call in January that the success of the app has had some unintended consequences.
- So many people are ordering in advance that it has created a rush of orders for baristas to handle. So long lines to order have been replaced by long lines to actually get their coffee.
Robots - The industry most affected by automation is manufacturing. For every robot per thousand workers, up to six workers lost their jobs and wages fell by as much as three-fourths of a percent, according to a new paper by the economists, Daron Acemoglu of M.I.T. and Pascual Restrepo of Boston University. It appears to be the first study to quantify large, direct, negative effects of robots.
Wells Fargo (WFC) reaches a $110 million settlement over fake accounts
** eNVESTOLOGY - This is the last week for acceptance of real money "Beta testers" to the new platform we are soon launching.
Go HERE to sign up to be a part of eNVESTOLOGY
---
Follow John C. Dvorak on Twitter
Follow Andrew Horowitz on Twitter
---
Love the Show?
Then how about a Donation?
---
*** NEW INTERACTIVE CHARTS ***
Winners will be getting great stuff like the new DHUnplugged Shirts (Designed by Jimbo) - PLUS a one-of-a-kind DHUnplugged CTP Winner's certificate..

CLICK HERE FOR MORE CHARTS ON TRADING VIEW
---
UPDATE - NEW ETF - Global X Millennials Thematic ETF Challenge!
The top holdings of Global X Millennials Thematic ETF (MILN) include stocks many investors would expect, such as Facebook, LinkedIn and Amazon, which take advantage of the tech tendencies of millennials. But some names might be more surprising like real estate investment trusts AvalonBay Communities and Equity Residential, and Home Depot, which could benefit from millennials moving out of the home of their parents.
We are creating the DH Old Codger Index Portfolio to compete against this new ETF to see how "old school" stocks do in comparison. Companies in our index will include: (updated names as of 8/29/16)
We have the performance summary running (daily and since inception of 5/6/16) - DHOCI vs. Millennials ETF Battle
---
Will this become important to online advertisers - Google, Facebook etc?
-Major advertisers including AT&T, Coca-Cola and Walmart yanked marketing dollars from Google last week after reports showed their ads on YouTube videos promoting hate speech, terrorism and racism; some of the videos contained racial slurs in their titles.
Global ride-hailing firm Uber Technologies is rethinking its car leasing strategy in India, its second-biggest market, as drivers have returned dozens of leased cars early after the company cut incentives, people familiar with the matter told Reuters.
- Uber had planned to buy 15,000 new cars last year and lease them out in a bid to attract more drivers - a strategy it has used in other markets - but it suspended the scheme for a while in December after leasing just a third of that total.
- After burning through millions of dollars over three years in a battle for market share with local rival Ola, backed by Japan's Softbank, Uber has cut the incentives it gives to drivers and raised the fares it charges passengers.
- UBER is closing its operations in Denmark due to regulations.
A man was arrested in Israel on Thursday on suspicion of making bomb threats against Jewish community centers in the United States, Australia and New Zealand over the past three months, police said on Thursday.
- Sources familiar with the case gave the suspect's age as 19 and said he is Jewish and holds Israeli and U.S. citizenship. Police spokesmen said the suspect's motives were still unclear to investigators.
What is John C. Dvorak writing for PC Magazine?
See this week's stock picks HERE
Follow John C. Dvorak on Twitter
Follow Andrew Horowitz on Twitter
---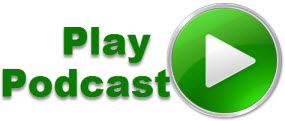 Podcast: Play in new window | Download (Duration: 1:01:16 — 42.4MB)
Subscribe: RSS