Markets are starting to realize that it may not be so easy for all of the promises come to fruition. From a quick reduction in taxes to a repeal and replace of the health care bill.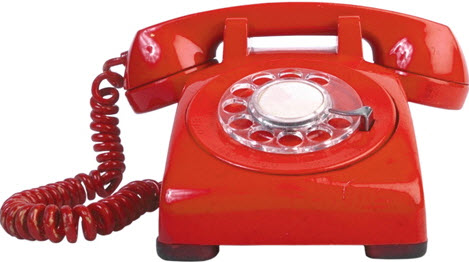 The US Dollar is sinking – even after the Fed hiked rates last week – what is going on?
China is causing some angst as banks are failing and the government is now coming in with monetary injections. Plus a look at the latest Apple product updates and some commentary on the Red Phone.
---
Click HERE for Show Notes and Links
DHUnplugged is now streaming live - with listener chat. Click on link on the right sidebar.
Trying out a healthclub/gym again - last time was 1990 - got 14 day free trial and the hard sell.
The markets had been back in consolidation mode after the Fed announced a 0.25% rate hike last Wednesday. Gold rallied, the U.S. dollar sold off on the news. Now Fed funds rates are 0.75% - 1.00% (or 0.875%).
- Prime rate moved up causing billions of adjustable rate loans and mortgages to be more costly
- Banks/Financials have been better sold as the yield curve came in a bit.
- WHY? With rate hike, many thought the U.S. Dollar would continue to rally and bonds would sell off....
----- Janet Yellen was a bit more dovish than expected. In particular she discussed the "neutral rate" (a level that will not help in expansion or contraction of the economy) Saying that it is close to where we are today.
----- In other words, the Fed appears to be saying that they have no intention of raising rates much more, even if the economy expands further they Fed funds rate for the foreseeable future may only rise to 1.5%-2.0%.
DJIA down more than 1% today - first time in 5 months that it has had a 1% move to the downside. Banks and Biotechs/Healthcare were the worst hit. (Looks as though unless some substantial changes that the ACA healthcare bill may not pass in current form)
DJIA -1.14%       S&P 500 - 1.24%       NASDAQ - 1.83%       Small Caps - 2.75%
VIX back to ~ 11 - Near the lowest point in the range - often times this is a sign of high levels of complacency. But is it?
- Is the VIX relevant anymore? (UPDATE - Yes, there was complacency - today's sell off in markets had the VIX jump to over 12.50 for a brief moment)
CHINA TROUBLE? PBOC had to inject huge amount overnight as several small lenders (banks) could not meet payment requirements.
Record stockpile backlog of Iron Ore in China ports - not good for Steel and related Iron Ore.
Hong Kong and Singapore top on list of most expensive cities in Asia.
Fedex (FDX) out with earnings - misses by $0.27 per share but company reaffirms guidance - stock up 3% after hours. (Transports have been weak lately)
Nike (NKE) beat and had decent quarter but worldwide future orders down 1% - (Stock down 4% in late trading)
Crude oil hits 4-month low - $48 then pops up a bit in electronic trading...
A new "warning" index/gauge is being talked about - the VIX Skew index - at record highs. Basically the cost to purchase downside risk protection much higher than has been on relative basis. (Not sure this has much meaning, but with VIX at low levels compared to historic averages, something to consider)
Wells Fargo still being hit by the scam account scandal - saw sharp decrease in new accounts opened (probably because they don't have fake ones) and big drop in credit card account openings.
Apple (AAPL) announced a new iPad - (Also a new RED iPhone (charitable proceeds to cure HIV/AIDS ---- How much of Red phone sales going to Charity??? Looked but nothing seen...)
Here are some of the stats and differences: (Have to ask the question why this was released - could it be pricing concerns against peer products?)
Apple sold nearly 13.1 million iPads during the holiday shopping season, Apple announced in January, a 19 percent decline from the prior year.
Differences between new iPad and others:
Pricing:
iPad Mini
Only available in 128GB is Wifi $399
128GB WiFi +Cell $529
New iPad -
WiFi: 32GB $329, 128GB $429.
WiFi + Cell: 32GB $459, 128GB $559
iPad Pro 9.7" Screen -
WiFi: 32GB $599, 128GB $699
WiFi + Cell: 32GB $729, 128GB $829
Other Differences:
Size: Basically same size and shape as the 9.7" iPad Pro.  A little heavier at 1.03 lbs vs. 0.96 lbs.
Options: New iPad does not contain:
Fully laminated display
Antireflective coating
Wide Color Display
True Tone Display
Not compatible with the Apple Pencil
Not compatible with Apple Smart Keyboard
8MP Photo vs. 12MP Photo on Pro
Some other small differences in camera
Battery is the same across the board
2 Speakers vs. 4 on the Pro
Chipset:
A9 chipset which is faster than the mini's A8 chipset by 1.6x on CPU and 1.8x on Graphics.
Still slower than the A9X chipset that is in the iPad Pro Versions.  Slower by 0.25x on CPU and 0.9x on Graphics.
AMAZING AMAZON: Jeff Bezos increased his wealth by a whopping $27 billion over the last year. (Now in 3rd place as richest person in the world behind Warren Buffett and Bill Gates)
---
Follow John C. Dvorak on Twitter
Follow Andrew Horowitz on Twitter
---
Love the Show?
Then how about a Donation?
---
*** NEW INTERACTIVE CHARTS ***
Winners will be getting great stuff like the new DHUnplugged Shirts (Designed by Jimbo) - PLUS a one-of-a-kind DHUnplugged CTP Winner's certificate..

CLICK HERE FOR MORE CHARTS ON TRADING VIEW
---
UPDATE - NEW ETF - Global X Millennials Thematic ETF Challenge!
The top holdings of Global X Millennials Thematic ETF (MILN) include stocks many investors would expect, such as Facebook, LinkedIn and Amazon, which take advantage of the tech tendencies of millennials. But some names might be more surprising like real estate investment trusts AvalonBay Communities and Equity Residential, and Home Depot, which could benefit from millennials moving out of the home of their parents.
We are creating the DH Old Codger Index Portfolio to compete against this new ETF to see how "old school" stocks do in comparison. Companies in our index will include: (updated names as of 8/29/16)
We have the performance summary running (daily and since inception of 5/6/16) - DHOCI vs. Millennials ETF Battle
---
Daily Driving times - U.S. Commute
-  California, NorthEast 30 minutes+
-  Parts of Washington State, South Florida around 30 minutes
Follow up on the Best Defense ever!
Lawyer whose pants caught fire defending Arson case - guilty verdict as the ploy did not seem to sway jurors.
Anyone surprised?
Brazilian politicians are scrambling to negotiate an amnesty for illicit funding as part of efforts to shield themselves from a widening graft probe that has engulfed President Michel Temer's government and the Congress.
Goldman Sachs is not looking to break with their core investment philosophy by creating a robo-advisor for affluent clients.
Passing: David Rockefeller was an American banker who was chairman and chief executive of Chase Manhattan Corporation. He was the oldest living member of the Rockefeller family and family patriarch from July 2004 until his death in March 2017.
Great way to cover your tracks: McDonald's Corp quickly deleted a tweet sent from the company's handle slamming President Donald Trump on Thursday and said its official Twitter account had been compromised.
- The tweet, which was copied and shared widely before being deleted, came a day after the Twitter accounts of a number of major news organizations, chief executives, government agencies and other high-profile users were hijacked.
- "Based on our investigation, we have determined that our Twitter account was hacked by an external source. We took swift action to secure it, and we apologize this tweet was sent through our corporate McDonald's account," McDonald's spokeswoman Terri Hickey said in a statement.
JCD Tweeted on this:
Robo-Broethel - The original location in Barcelona at 2 Baixada de Sant Miquel had been in the Spanish city's Gothic quarter, north of the cathedral.But the brothel, not far from La Rambla in the heart of the city has now moved to a mystery new location with a receptionist saying the address would only be given out to paying customers.Prostitutes who work in the city with Aprosex - the Association of Sex Professionals - objected saying a doll cannot match the services of a real person and denigrates real sex workers to merely being an object.
What is John C. Dvorak writing for PC Magazine?
See this week's stock picks HERE
Follow John C. Dvorak on Twitter
Follow Andrew Horowitz on Twitter
---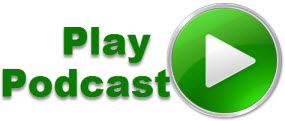 Podcast: Play in new window | Download (Duration: 1:08:25 — 47.3MB)
Subscribe: RSS