Investors are in the mood to buy everything (aside from Gold) these days. Bitcoin hits a record, markets are vacillating near the highs and the VIX is once again hovering right around 11.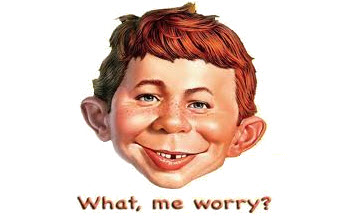 Even with some of the overbought readings – there seems no stopping this rally. There is seemingly nothing to worry about. But is there?
A look at the latest technological innovation in our time (think sex) and plenty of newsworthy topics explored in this episode.
---
Click HERE for Show Notes and Links
DHUnplugged is now streaming live - with listener chat. Click on link on the right sidebar.
Markets moving sideways after a big week - post the first Presidential address to Congress. Nothing major at this point - but are investors worries about the potential for another rate hike?
- Looks like March is high probability of rate hike as per Fed speakers AND Janet Yellen.
YTD Update on major markets: OH MY - (First back to back declines in the DJIA in a while)
DJIA +5.98%    S&P 500 +5.93%    NASDAQ +8.56%    Crude Oil -3.24%
Gold has been down 6 sessions in a row as the U.S. Dollar rebounded - is it time to see a reversal? Some support at these levels.
Japan's GDP was revised up for the last quarter to 1.2% (Estimates were for 1.6%)
WHAT HAPPENED? China is aiming to expand its economy by around 6.5 percent in 2017, Premier Li Keqiang said in remarks prepared for delivery at the opening of the annual meeting of parliament on Sunday.
- That compares with a 2016 economic growth target of 6.5 to 7 percent.
- Top leaders at the National People's Congress are tolerating slightly slower economic growth this year to give them more room to push through some painful reforms to deal with a rapid build-up in debt.
SNAP (SNAP) started to trade last week. IPO priced at $17 - moved up to $29.44 and then rolled over.
- Trading near $21
- Many analysts have sell rating on this one
- What will future hold?
Markets participants keep buying almost everything lately - (except gold) - A quick check on Bitcoin
- Also there is some talk that a Bitcoin ETF will be approved (Symbol COIN)
Is anyone worried? - where is KellyAnn Conway ?
We heard president Trump lay out the "details" of the health care plan replacement (American Healthcare Act) :"It is a plan that you can choose your doctor, a plan that you can choose your plan. This is the plan"
Websites keep changing look and design - and making themselves more and more unreadable - see http://www.marketwatch.com/
Websites and magazines - this week Barron's top 3 stories...What do you think topics could be (all related to same thing)
Getting tough -  Machinery manufacturer Caterpillar Inc's (CAT) facilities in Peoria, Illinois, were searched on Thursday by law enforcement officials executing a search warrant, a Caterpillar representative said. Caterpillar spokeswoman Corrie Scott said in an emailed statement the company was cooperating with authorities.
- "Law enforcement is present in various Peoria-area Caterpillar facilities executing a search warrant. Caterpillar is cooperating," Scott said in an emailed statement. She declined to comment further.
- The Peoria Journal Star newspaper reported that law enforcement officials were seen entering Caterpillar's headquarters. Some people were wearing jackets with the Internal Revenue Service logo, the paper said.
- The newspaper also said a placard in the window of one of the federal vehicles noted it was used by police from the U.S. Department of Commerce Bureau of Industry and Security Office of Export Enforcement.
So much for JOBS JOBS JOBS -  Boeing Co (BA) has accepted 1,880 voluntary layoffs from its union machinists and engineers in the Seattle area, the unions said on Thursday, part of the jet maker's drive to cut costs through job reductions and other measures.
- Boeing's machinists union, the touch labor that builds airplanes near Seattle, said about 1,575 workers had taken voluntary layoffs by the deadline in February.
Similar news at General Motors - General Motors Co (GM) said on Monday it will lay off 1,100 workers in May at its Lansing Delta Township assembly plant in Michigan as it shifts production of a vehicle to Tennessee.
Impressive:  Banks across the world have paid about $321 billion in fines since the 2007-2008 financial crisis as regulators stepped up scrutiny, according to a note by the Boston Consulting Group.
- Almost ten years since the financial crisis, the banking industry has not completely recovered, BCG said in an industry report.
- North American banks accounted for nearly 63 percent of the total fines, or about $204 billion, during 2009-2016, the consultancy firm said.
- Still very few have gone to jail after all of this.
Protectionism? NAH ----  The European Parliament called on the EU executive on Thursday to force Americans to apply for visas before visiting Europe this summer, stepping up pressure to resolve a long-running transatlantic dispute on the issue.
- The European Commission stressed it was pursuing a diplomatic resolution to the row, leaving it unlikely that it would act on the vote by lawmakers setting a May deadline to impose visas - a move that could hurt Europe's tourism sector.
Drug companies were hit today after a Tweet by our President - (they came back a bit during the day)

Supreme Court of Delaware is now looking into activist Hedge funds - asking who does this help? Looking into some of the things that they do and how that helps anyone.
Why would the EPA look to roll back rules that require fuel-economy for cars and trucks? Current administration is looking to reverse law that was to be put in place as automakers complain that it will cost them $ and force job cuts.
---
Follow John C. Dvorak on Twitter
Follow Andrew Horowitz on Twitter
---
Love the Show?
Then how about a Donation?
---
*** NEW INTERACTIVE CHARTS ***
Winners will be getting great stuff like the new DHUnplugged Shirts (Designed by Jimbo) - PLUS a one-of-a-kind DHUnplugged CTP Winner's certificate..

CLICK HERE FOR MORE CHARTS ON TRADING VIEW
---
UPDATE - NEW ETF - Global X Millennials Thematic ETF Challenge!
The top holdings of Global X Millennials Thematic ETF (MILN) include stocks many investors would expect, such as Facebook, LinkedIn and Amazon, which take advantage of the tech tendencies of millennials. But some names might be more surprising like real estate investment trusts AvalonBay Communities and Equity Residential, and Home Depot, which could benefit from millennials moving out of the home of their parents.
We are creating the DH Old Codger Index Portfolio to compete against this new ETF to see how "old school" stocks do in comparison. Companies in our index will include: (updated names as of 8/29/16)
We have the performance summary running (daily and since inception of 5/6/16) - DHOCI vs. Millennials ETF Battle
---
The same trick worked again - Called Comcast and complained about my bill - went from $170 per month to $116 per month with virtually same TV service and much faster internet.
This is a sweet ride.. Mercedes-Benz is tapping into the popularity of ultra-luxurious all-terrain vehicles, with a new Maybach SUV that can ferry passengers over desert dunes with an open top and thermal cupholders.
- The Mercedes-Maybach G-Class 650, shown at the Geneva auto show, will be the world's most expensive sport utility vehicle with a price of about $500,000.
Wikileaks out with story that Samsung TVs have CIA's EDB device that can turn on the microphone to listen in anytime they want - is this for real?
- Amazon now ending fight to allow for Alexa/Echo to be used in some police investigations.
- What is going on?
- Would you have any of these "smart" devices in your house or office?
Jim Mackey, the head of corporate development and strategy at BlackBerry Ltd, left the company in mid-February, he told Reuters on Thursday.
- Why is this company still around?

A British company claims to have created the world's first "smart condom" which rates blokes performances and helps detects STIs.
- The i-Con Smart Condom is like a FitBit, but for your penis.
- It provides all the statistics men need to assess their sexual prowess.
- Data includes duration of intercourse, calories burnt, number and speed of thrusts, girth measurements, and different positions used per week, month or year.
- It will also help detect sexually transmitted diseases such as Chlamydia and Syphilis.
- And if you're concerned about your secrets getting out, the Nottingham-based company says that all info will be kept anonymous.
- Users "will have the option to share their recent data with friends, or, indeed the world."
- In a similar way to other health monitoring devices, it will use nano-chip and Bluetooth technology to relay the data to a smartphone app.
What is John C. Dvorak writing for PC Magazine?
See this week's stock picks HERE
Follow John C. Dvorak on Twitter
Follow Andrew Horowitz on Twitter
---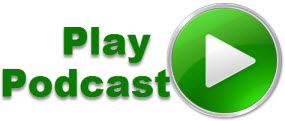 Podcast: Play in new window | Download (Duration: 1:01:17 — 42.4MB)
Subscribe: RSS