With President Trump unveiling some details on his plan to Congress today- will markets have a sell the news moment?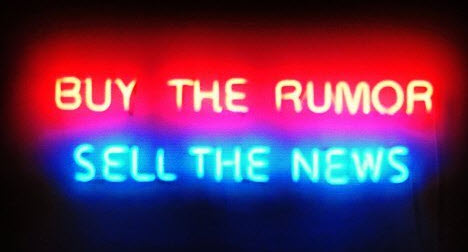 The DJIA marks history with a 12 day advance – not seen since 1987. Correlations are now being drawn to that historic year. and the event on Black Monday.
What we are looking at that will move markets and an update on the Weekly Stock Picks.
---
Click HERE for Show Notes and Links
DHUnplugged is now streaming live - with listener chat. Click on link on the right sidebar.
SOBE Wine and Food Festival - AH went to 2 events this past weekend.
12 straight days that the DJIA has been up - ever since Trump announced that the an amazing tax plan is coming within 2 weeks (time expired on that already)
- Record ended today with a 25 point decline for the DJIA
- Media all over this as last time was 1987 - trying to infer that crash is coming?
Will we see a sell the news moment after Trump's speech to Congress?
YouTube now offering a skinny bundle for $35 which includes 40+ channels. (Is this really something anyone needs at this point?)
Speaking of Skinny - Weight Watchers (WTW) beats expectations and stock rallies 30%. Nutrisystems (NTRI) is also up big today by 18%.
The second estimate of fourth-quarter 2016 gross domestic product — the broadest measure of the U.S. economy — was expected to be revised up to 2.1 percent from the 1.9 percent preliminary reading, and down from the 3.5 percent pace reported in the previous quarter.
- Came in at 1.9%
Consumer confidence came in at 114.8 vs. 111 last month - the highest in 15 years
- Why are retail stores doing so poorly?
- Today, Target (TGT)  fell 6 cents short of estimates with adjusted quarterly profit of $1.45 per share. Revenue also came up short, as did its comparable store sales and full-year 2017 forecast. Sales declined for the sixth consecutive quarter. (stock down 12%)
Interesting discussion with "expert" in the field of Marijuana - on TDI Podcast this week.
- Discussed market in L.A. area as well as banking and other interesting aspects of industry.
- Looking to roll-up 10% of L.A. with $100 million to spend
- Posted a list of Pot Stocks on my Twitter Feed
Snap (Snapchat) IPO on the way this week - what do we think of this deal?
- Some talk that they may require or "suggest" a longer lock up period for some insiders.
TESLA (TSLA) - earnings bomb. Stock down 10% from announcement and realization of the cash burn.
- Interesting that there was a SpaceX announcement only a couple of days after earnings - private rides around the moon slated for 2018.
- Seems that every-time there is a announcement like this that Tesla will be looking to go back to market for a secondary offering...
Apple (AAPL) - wondering why the stock has been moving to all-time highs lately?
- Warren Buffet's Berkshire Hathaway has been on a purchasing spree
-2017 bought 120 million shares (total holding of 133 million shares worth ~ $18 billion)
OH No - Seems fishy: Here's a rumor we've not heard before. According to a report from The Wall Street Journal, the next iPhones will feature a "USB-C port for the power cord and other peripheral devices instead of the company's original Lightning connector."
Softbank's semiconductor subsidiary ARM will deliver about a trillion chips designed for the so-called internet of things (IoT) over the next 20 years, the chairman and CEO of the Japanese company said on Monday.
JC Penny - Closing 140 Stores....Will that help save the company? Seems unlikely.
- When was the last time that you were in a JC Penny?
- What happened to that company?
HH Greg may be looking to bankruptcy.
Here is a company that I don't get how still in business.
- Build a Bear
Some talk about Guaranteed income for everyone making the rounds - JCD explains
---
Follow John C. Dvorak on Twitter
Follow Andrew Horowitz on Twitter
---
Love the Show?
Then how about a Donation?
---
*** NEW INTERACTIVE CHARTS ***
Winners will be getting great stuff like the new DHUnplugged Shirts (Designed by Jimbo) - PLUS a one-of-a-kind DHUnplugged CTP Winner's certificate..

CLICK HERE FOR MORE CHARTS ON TRADING VIEW
---
UPDATE - NEW ETF - Global X Millennials Thematic ETF Challenge!
The top holdings of Global X Millennials Thematic ETF (MILN) include stocks many investors would expect, such as Facebook, LinkedIn and Amazon, which take advantage of the tech tendencies of millennials. But some names might be more surprising like real estate investment trusts AvalonBay Communities and Equity Residential, and Home Depot, which could benefit from millennials moving out of the home of their parents.
We are creating the DH Old Codger Index Portfolio to compete against this new ETF to see how "old school" stocks do in comparison. Companies in our index will include: (updated names as of 8/29/16)
We have the performance summary running (daily and since inception of 5/6/16) - DHOCI vs. Millennials ETF Battle
---
Last week we discussed jobs that will be replaced by AI and robotics - more on that:
- Wendy's plans to install self-ordering kiosks in 1,000 of its stores — about 16 percent of its locations — by the end of the year.
- The Dublin-based burger giant started offering kiosks last year, and demand for the technology has been high from both customers and franchise owners.
A live video stream of a giraffe giving birth is back on YouTube after being pulled earlier, reportedly due complaints that it was "sexually explicit" and contained "nude content."
THIS - Scientists from the Universidad Carlos III de Madrid (UC3M), CIEMAT (Center for Energy, Environmental and Technological Research), Hospital General Universitario Gregorio Marañón, in collaboration with the firm BioDan Group, have presented a prototype for a 3D bioprinter that can create totally functional human skin. This skin is adequate for transplanting to patients or for use in research or the testing of cosmetic, chemical, and pharmaceutical products.
Massive Outage at Amazon S3 today - impacted all sorts of sites. Are we too reliant on a few providers?
President Donald Trump's administration last Wednesday revoked landmark guidance to public schools letting transgender students use the bathrooms of their choice, reversing a signature initiative of former Democratic President Barack Obama.
Politics: Where has Kelly Ann Conway been?
Killing the industry - not good for consumers, advisors or brokers:
- E*Trade, TD Ameritrade, and Charles Schwab — Brokerage stocks will be on watch today after rival Fidelity Investments cut commissioner prices on stock and ETF trades by more than a third. Fidelity will charge $4.95 per trade, down from $7.95. TD Ameritrade and E*Trade both charge $9.99 per trade, while Schwab recently cut its price to by $2 to $6.95 per trade.
- Schwab then announced cutting fees to $4.95
- Another broker about to announce $5 flat fees.
Seems as if hate crimes are on the rise.. Why?
- In all, 48 JCCs in 26 states and one Canadian province received nearly 60 bomb threats during January, according to the JCCA, an association of JCCs. Most were made in rapid succession on three days: January 9, 18 and 31. A number of JCCs, including Orlando's, received multiple threats.
What is John C. Dvorak writing for PC Magazine?
See this week's stock picks HERE
Follow John C. Dvorak on Twitter
Follow Andrew Horowitz on Twitter
---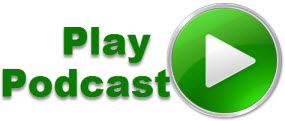 Podcast: Play in new window | Download (Duration: 1:00:41 — 41.9MB)
Subscribe: RSS