Seems that upwards of 50% of jobs around the world will be replaced by robotics and automation over the coming decades.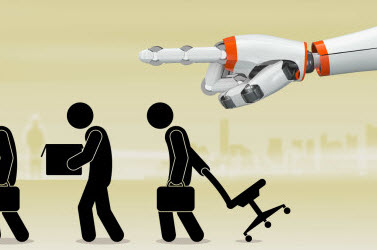 Crude inventories are rising as is the price of oil. What is going on?
We take a look at the concern over sanctuary cities, market internals, world economics and more.
---
Click HERE for Show Notes and Links
DHUnplugged is now streaming live - with listener chat. Click on link on the right sidebar.
Miami Boat show - this weekend - traffic nuts (amazing what we are seeing with new designs and pricing)
ZOOM ZOOM - Markets continue to ramp higher on any and all news. It does not matter that there is a much more hawkish Fed. Investors are seeing all of the better manufacturing and economic news as very positive - in front of a potential beneficial fiscal and regulatory backdrop.
Looking at some internals -
- S&P 500 - 374 are now above the 200 day moving average (that is toward the high side from over the past 2 years (not the highest)
- Was only 225 above just before the election.
- What next - question that is asked by many people over the past couple of weeks - this is what I am telling them:
- Tremendous optimism over tax plan that is discussed. No details yet - but there is a great deal of hope that corporate tax rates will drop and that will mean an immediate benefit to the bottom line.
- Think about it - going from 35% to say 25% or 20% - lots of earnings benefit…
HOWEVER - what about border tax? Protectionism ? How will that offset? Not being taken into consideration at this time. So as mentioned - glass is FULL.
Crude inventories are swelling again - some of the biggest gains in months. However the price of oil is rising. HUH?
Iran has found shale oil reserves of 2 billion barrels of light crude in its western Lorestan province, a senior official at the state-run National Iranian Oil Company (NIOC) was quoted as saying on Saturday. (Iran has approx 10% of world's oil reserves at 160 Billion proven)
The highest paid YouTube videos/performers of 2016:
Read a fascinating piece on the origins of the phrase "Fake News" and how it is currently being used to slam media that disagrees with President Trump.
- What does Fake News mean?
- How is President Trump using this now and to what end?
Snap (Snapchat) IPO on the way. Will be the biggest tech IPO since Alibaba.
- Is this a long-term viable company / product?
- Already the Spectacles (Glasses) sales are fading away.
So, will robotics and AI take jobs?
--> Three of the world's 10 largest employers are already replacing tens of thousands of their workers with robots:
Foxconn, a key manufacturing partner for Apple, Google, and Amazon, is the world's 10th largest employer and it has already replaced 60,000 workers with robots, according to a recent note written in part by analyst John Seagrim at CLSA.
Walmart, the third-largest global employer with 2.1 million workers, wants to replace its warehouse stock-checkers with flying drones that can scan miles of shelves in a fraction of the time.
And the US Department of Defense, the No.1 global employer, is already ;flying the world's largest fleet of unmanned aerial vehicles — drones, basically — in its various Middle East conflicts. The US DoD has at least 7,362 RQ-11 Ravens in operation for instance.
57% of jobs across the 34 OECD countries are at risk of automation, according to Citi and Oxford.
The World Economic Forum has predicted that 5 million jobs could be destroyed globally by 2020.
Stephen Hawking is also looking at the potential for jobs lost to robotics etc. In a column in The Guardian, the world-famous physicist wrote that "the automation of factories has already decimated jobs in traditional manufacturing, and the rise of artificial intelligence is likely to extend this job destruction deep into the middle classes, with only the most caring, creative or supervisory roles remaining."
A report put out in February 2016 by Citibank in partnership with the University of Oxford predicted that 47% of US jobs are at risk of automation. In the UK, 35% are. In China, it's a whopping 77% — while across the OECD it's an average of 57%.
Swedish police say riots broke out overnight in a predominantly immigrant Stockholm suburb after officers arrested a suspect on drug charges.
- What is going on in Sweden?
- Malmö is the rape capital of the world?
- What did Trump know?
Hate crimes in New York have doubled in 2017. Specifically against Jewish peeps.
TESLA (TSLA) is now worth more than Nissan Motor Co. and sits within spitting distance of its biggest American rivals—Ford and GM. By market value at least - and now has become one of America's Big Three.
Take a look at this - Analysts price targets vs. actual price:
---
Follow John C. Dvorak on Twitter
Follow Andrew Horowitz on Twitter
---
Love the Show?
Then how about a Donation?
---

*** NEW INTERACTIVE CHARTS ***
Winners will be getting great stuff like the new DHUnplugged Shirts (Designed by Jimbo) - PLUS a one-of-a-kind DHUnplugged CTP Winner's certificate..

CLICK HERE FOR MORE CHARTS ON TRADING VIEW
---
UPDATE - NEW ETF - Global X Millennials Thematic ETF Challenge!
The top holdings of Global X Millennials Thematic ETF (MILN) include stocks many investors would expect, such as Facebook, LinkedIn and Amazon, which take advantage of the tech tendencies of millennials. But some names might be more surprising like real estate investment trusts AvalonBay Communities and Equity Residential, and Home Depot, which could benefit from millennials moving out of the home of their parents.
We are creating the DH Old Codger Index Portfolio to compete against this new ETF to see how "old school" stocks do in comparison. Companies in our index will include: (updated names as of 8/29/16)
We have the performance summary running (daily and since inception of 5/6/16) - DHOCI vs. Millennials ETF Battle
---
Just where are those "Sanctuary Cities?"   - 61% of the 11 million undocumented immigrants live in just a few cities.
San Francisco officials have voted to ban the sale of non-rescue dogs and cats at pet shops as part of a concerted effort to eradicate "inhumane" puppy breeding operations in the city.
Leftovers
Is this correct? The amount of money that Amazon lost on shipping — a.k.a. the net cost of landing all those brown boxes on your doorstep in record time — reached an all-time high of nearly $7.2 billion in 2016, according to GeekWire's analysis of the e-commerce giant's financial results.
- The number reflects the difference between what Amazon charges customers for shipping and what the company spends to get those items to customers. [LINK]
More losses related to shipping: The U.S. Postal Service says it lost $200 million during the year-end holiday season, despite a strong quarter of package shipping and expanded use of vote-by-mail in the November presidential election.
- The results also reflect continued erosion in the delivery of first-class mail as well as expensive mandates for funding of its retiree health care obligations. [LINK] - The post office's Thursday report shows earnings of more than $1.4 billion between October and December 2016. But when effects of a $1.7 billion change in workers' compensation liability due to fluctuating interest rates are excluded, the service says it lost money overall.
- Operating income came to $522 million, down from $1.3 billion in the previous year.
Listener question: My question is for both you and John. I am a "Dude named Ben", but of a different type, i.e. Software Developer. I work in financial services industry. What is your thought on the impact of the upcoming bond market collapses on fixed income divisions at major banks ? I am looking for technology jobs and there seems to be some good opportunities in Fixed Income Technology but I don't want to leave my stable job for something that may go down the drain later this year. By the way, really like your show. Looking forward to yours and John's comments.
What is John C. Dvorak writing for PC Magazine?
See this week's stock picks HERE
Follow John C. Dvorak on Twitter
Follow Andrew Horowitz on Twitter
---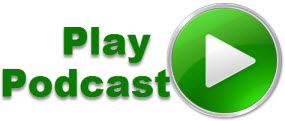 Podcast: Play in new window | Download (Duration: 1:04:10 — 44.3MB)
Subscribe: RSS