There is plenty of excitement about the potential for tax reform. Stocks are showing extraordinary resilience in the face of headwinds and the uptrend continues. According to Goldman Sachs – Trumpthusiasm is running out. But is it really?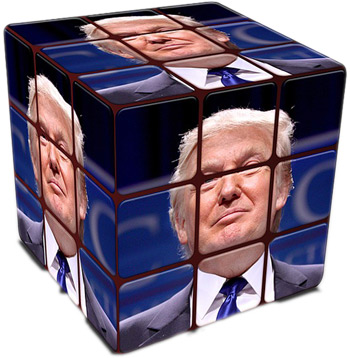 New highs for markets and the concern that the Fed may become more hawkish is swirling around.
Passenger drones, Twitter's earnings and Playboy's decision to go back to nudies.  Plenty of items on the list to discuss today and not to forget that we are now streaming LIVE at 9pm with a listener chatroom – every Tuesday.
---
Click HERE for Show Notes and Links
DHUnplugged is now streaming live - with listener chat. Click on link on the right sidebar.
Happy Valentines Day!
UP UP UP .... Markets continue to hit record highs.
S&P 500 market cap tops $20 trillion!
WHY? Comment last week gave a push : "Over the next two or three weeks," Trump said during a meeting with airline executives, there will be an announcement that would be "phenomenal in terms of tax."
It wasn't immediately clear from a White House pool report if Trump meant an industry-specific announcement or something broader regarding the U.S. tax system. But press secretary Sean Spicer later said it would be an outline of a plan "that will address both the business side of the tax ledger as well as the individual rates."
The University of Michigan's preliminary February index of consumer sentiment came in at a reading of 95.7 Friday, compared with a final January mark of 98.5 (which was a 13-year peak). Economists polled by Bloomberg had expected a slight decline to 98.0. While this was the index's lowest level in three months, it still topped many of the monthly readings from 2016.
Janet Yellen's Congressional Testimony highlights.
Says new fiscal policies could impact demand and lift productivity.
Potential for a faster rate hike policy.
Can not base Fed outlook on speculation.
Says allowing securities to mature would be an orderly process; Has not started that process; Allowing this to occur would result in some tightening of conditions; wants to ensure it has adequate ability to meet economic needs via rates before using balance sheet.
Asked about trade imbalances- Says current account deficit has increased in size; leads to a build up of indebtedness to foreigners; it could be a long-term concern.
Nearly two-thirds of S&P 500 members have issued Q4 results so far. As Zacks Investment Research noted Wednesday, more than 69% of these S&P components have beaten earnings-per-share estimates; more than 54% have surpassed revenue forecasts. Total Q4 earnings for S&P firms are projected to rise 7.3% over Q4 2015, the strongest annual earnings growth since Q4 2014.
According to Goldman Sachs - Trumpthusiasm is running out.
"For the first time in this expansion, we suspect markets will soon be discovering and digesting a mix of low growth, rising inflation and tighter monetary policy," concludes the strategist.
Shocker: Fossil (FOSL) misses and has horrible outlook - stock down 12% in after hours.
Passenger carrying drones in Dubai? - The drone — a Chinese-made EHang 184 — is an egg-shaped craft with four legs sticking out, each with two small propellers. The rider punches in a destination on a touch screen in front of the passenger seat, then the drone would fly there automatically. The drone, which has a half-hour flight time, will be monitored remotely by a control room on the ground.
Bond Collapse? Japan, the largest holder of Treasuries, investors cut their stakes in December by the most in almost four years, the Ministry of Finance's most recent figures show.
Twitter earnings were not so good. Even with the potential  for a Trump Bump - Based on the forecast Twitter gave for the first quarter, the company's revenue could decline by 9 to 26 percent from the first quarter of 2016. It will be the first revenue decline since the company went public more than three years ago.
-   Everyone is a comedian: Wall Street is running out of bad Twitter one-liners: "Bye Bye Birdie," was the headline on Susquehanna International's recap of Twitter earnings. Twitter "Can't Fly With Broken Wings," UBS wrote.
- Twitter CEO Jack Dorsey disclosed purchase of nearly 426K shares worth $7 mln (transaction dates 2/13-2/14)
Miami Boat show this weekend! Then the SOBE Food and Wine Festival next weekend...!
How do we feel about this? A Republican plan to dismantle Wall Street regulations would strip the Consumer Financial Protection Bureau of many of its powers, including eliminating its consumer complaint database and scaling back its enforcement abilities, according to a five-page memo distributed by Rep. Jeb Hensarling, chairman of the powerful House Financial Services Committee. [LINK]
Announcing Amazon Chime: Frustration-free online meetings with exceptional audio and video quality [LINK] - LogMeIn (LOGM) getting hit on this news
- Looked at features - more of meeting than presentations
---
Follow John C. Dvorak on Twitter
Follow Andrew Horowitz on Twitter
---
Love the Show?
Then how about a Donation?
---

*** NEW INTERACTIVE CHARTS ***
Winners will be getting great stuff like the new DHUnplugged Shirts (Designed by Jimbo) - PLUS a one-of-a-kind DHUnplugged CTP Winner's certificate..

CLICK HERE FOR MORE CHARTS ON TRADING VIEW
---
UPDATE - NEW ETF - Global X Millennials Thematic ETF Challenge!
The top holdings of Global X Millennials Thematic ETF (MILN) include stocks many investors would expect, such as Facebook, LinkedIn and Amazon, which take advantage of the tech tendencies of millennials. But some names might be more surprising like real estate investment trusts AvalonBay Communities and Equity Residential, and Home Depot, which could benefit from millennials moving out of the home of their parents.
We are creating the DH Old Codger Index Portfolio to compete against this new ETF to see how "old school" stocks do in comparison. Companies in our index will include: (updated names as of 8/29/16)
We have the performance summary running (daily and since inception of 5/6/16) - DHOCI vs. Millennials ETF Battle
---
German tennis has responded with outrage after the United States Tennis Association made the embarrassing error of playing the Nazi-era version of Germany's national anthem during a Federation Cup tie in Hawaii.
- The version played included the first stanza, beginning "Deutschland, Deutschland uber alles," which was used as Nazi propaganda. It was dropped after World War Two.
Can it get any worse?  Struggling retailer Sears Holdings Corp (SHLD) reported a 10.3 percent drop in comparable store sales for the holiday quarter, and said it would cut debt and pension obligations by at least $1.5 billion this year.
- The company also launched a new plan to cut costs by at least $1 billion in 2017. (JOBS!)
- Stock was UP 30% after this news
Is this correct? The amount of money that Amazon lost on shipping — a.k.a. the net cost of landing all those brown boxes on your doorstep in record time — reached an all-time high of nearly $7.2 billion in 2016, according to GeekWire's analysis of the e-commerce giant's financial results.
- The number reflects the difference between what Amazon charges customers for shipping and what the company spends to get those items to customers. [LINK]
More losses related to shipping: The U.S. Postal Service says it lost $200 million during the year-end holiday season, despite a strong quarter of package shipping and expanded use of vote-by-mail in the November presidential election.
- The results also reflect continued erosion in the delivery of first-class mail as well as expensive mandates for funding of its retiree health care obligations. [LINK] - The post office's Thursday report shows earnings of more than $1.4 billion between October and December 2016. But when effects of a $1.7 billion change in workers' compensation liability due to fluctuating interest rates are excluded, the service says it lost money overall.
- Operating income came to $522 million, down from $1.3 billion in the previous year.
OH GAWD - Domino's Pizza has announced that it's launching a wedding registry.
- "Our registry aims to bring couples together over their shared love of pizza," spokeswoman Jenny Fouracre said in a statement. "We hear often from customers that Domino's was a part of their big day, from proposals to after-hours meals at their wedding. We wanted to make it easier for people to ask for and receive something that they'll really use." [LINK]
And some good news: Appears that Playboy is bringing back the nude photos in the magazine.
- The publication announced with great fanfare a year ago that it was banning all photos of naked women.
- That policy has apparently failed, (DUH!) with the announcement on Monday that next month's issue will feature topless "Playmate" Elizabeth Elam as Miss March 2017 alongside the headline: "Naked is normal."
Listener question: My question is for both you and John. I am a "Dude named Ben", but of a different type, i.e. Software Developer. I work in financial services industry. What is your thought on the impact of the upcoming bond market collapses on fixed income divisions at major banks ? I am looking for technology jobs and there seems to be some good opportunities in Fixed Income Technology but I don't want to leave my stable job for something that may go down the drain later this year. By the way, really like your show. Looking forward to yours and John's comments.
And finally: A Washington man has been put in jail after plotting to hire someone to kill his wife and four-year-old daughter. Police say they were tipped off to his plan after the man accidentally sent a text message to his former boss — instead of a hitman.
What is John C. Dvorak writing for PC Magazine?
See this week's stock picks HERE
Follow John C. Dvorak on Twitter
Follow Andrew Horowitz on Twitter
---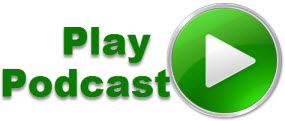 Podcast: Play in new window | Download (Duration: 1:02:58 — 43.5MB)
Subscribe: RSS