There is trouble in the EuroZone and unfortunately, nothing has changed over there.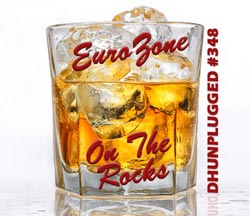 Employment reports continue to provide evidence that the U.S. economy is strong, even as there is some weakness outside of our borders. From what it seems, that is the plan as protectionism is on the rise.
Plenty of items on the list to discuss today and not to forget that we are now streaming LIVE at 9pm with a listener chatroom – every Tuesday.
---
Click HERE for Show Notes and Links
DHUnplugged is now streaming live - with listener chat. Click on link on the right sidebar.
CONGRATS - NoAgenda 900th episode!
Superbowl - some game...
- Any commercials of note?
- What do we think of this Potato commercial gag by Cards Against Humanity
Looks as if there is trouble in the EuroZone again. ItalLEAVE, FREXIT are all possibilities as populist parties are gaining momentum recently.
- Monday European markets got hit. (Tuesday was better, but generally still down)
UK's FTSE: -0.2%
Germany's DAX: -1.2%
France's CAC: -1.0%
Spain's IBEX: -1.1%
Portugal's PSI: -0.6%
Italy's MIB Index: -2.2%
Irish Ovrl Index: -1.1%
Greece ASE General Index: -1.3%
Uncertainty in markets - but still seeing a good deal of complacency. VIX still under 12.
- Will this last?
HAVE WE REACHED PEAK TRUMP?
The Fed is back - now growing more hawkish - several speeches out over the past couple of days that have strongly hinted that another rate hike is going to be implemented in March.
Market - continued resilience. Last week slight dip for DJIA, but NAZ and S&P slightly positive. All gain came from a sharp move up on Friday at the payroll data was released.
- 4.8% unemployment rate with 225k+ jobs added
- Wage growth slowed- some concern there (but still positive)
- January Average Hourly Earnings M/M +0.1% vs +0.3% consensus
Crude come in with YUGE build and price craters. 14.23m build in inventories this week 3X versus expected build. (crude at $51.35)
Hearing that there was a significant slowdown in some areas of business in Florida - December was great month, but January just awful. Restaurants, car dealers, some retail. What gives?
With potential border tax on the horizon - what will it cost to recoup cost of tax ? See chart below.. (Researcher Baum & Associates LLC )
NEWS! Jeremy Siegel - permaBULL - says markets could see a 10% drop due to protectionism.
Invasion of privacy (that we do not have anyway)
- Vizio, one of the world's biggest makers of Smart TVs, is paying $2.2 million to settle charges that it collected viewing habits from 11 million devices without the knowledge or consent of the people watching them.
Sick of everything now that we don't agree with said to be "Fake news"
- When/Why did Facebook or other social media become sources of news? LAZINESS
- Now - not so social media - Facebook has launched a campaign to crack down on fake news in France, ahead of the country's presidential election later this year. As Reuters reports, the social network announced on Monday that it will work with eight French media companies to fact-check and filter news articles that have been reported by users.
- This is why news is so crappy - no verifiable sources  - MET LIFE STORY
Disney (DIS) out with earnings - beat on EPS, but revenue light. Seems to be a trend.
---
Follow John C. Dvorak on Twitter
Follow Andrew Horowitz on Twitter
---
Love the Show?
Then how about a Donation?
---
*** NEW INTERACTIVE CHARTS ***
Winners will be getting great stuff like the new DHUnplugged Shirts (Designed by Jimbo) - PLUS a one-of-a-kind DHUnplugged CTP Winner's certificate..

CLICK HERE FOR MORE CHARTS ON TRADING VIEW
---
UPDATE - NEW ETF - Global X Millennials Thematic ETF Challenge!
The top holdings of Global X Millennials Thematic ETF (MILN) include stocks many investors would expect, such as Facebook, LinkedIn and Amazon, which take advantage of the tech tendencies of millennials. But some names might be more surprising like real estate investment trusts AvalonBay Communities and Equity Residential, and Home Depot, which could benefit from millennials moving out of the home of their parents.
We are creating the DH Old Codger Index Portfolio to compete against this new ETF to see how "old school" stocks do in comparison. Companies in our index will include: (updated names as of 8/29/16)
We have the performance summary running (daily and since inception of 5/6/16) - DHOCI vs. Millennials ETF Battle
---
A pricing was is brewing. Schwab (SCHW) surprised clients and markets with a sharp reduction in trading fees last week.
- $8.95 to $6.95 (22% reduction)
- Stocks sold off as did competitors
Former President Obama spending some time at Richard Branson's private island. Kite surfing and having some wicked fun.
U.S. President Donald Trump must not be allowed to address the U.K. Parliament during a state visit to Britain, House of Commons Speaker John Bercow said.
- Prime Minister Theresa May invited Trump to visit the U.K., but there have been calls by lawmakers not to give the president the honor of addressing both houses of Parliament after he introduced a ban on people from some majority-Muslim countries traveling to the U.S.
England: A cannabis farm has been discovered inside a derelict cottage on land owned by Legoland Windsor theme park.
- The plants were found during "routine checks" by park staff on Monday.
- It is thought the building - outside of the park resort but on the theme park's land - was accessed from nearby land owned by the Queen.
It's a historic first for higher education in San Francisco. Mayor Ed Lee announced on Monday that the city will be the first in the nation to make city college free for all students, regardless of their income.
- How to pay for it? Homeowners with homes valued at $5million or more will pay higher taxes.
Did we discuss? China New Year App Frenzy: As millions in China head home to celebrate the Lunar New Year holiday with their families, 24-year-old Luoluo is busy answering messages on a mobile app from desperate men looking to hire an instant girlfriend whom they can present to mom and dad.
What is John C. Dvorak writing for PC Magazine?
See this week's stock picks HERE
Follow John C. Dvorak on Twitter
Follow Andrew Horowitz on Twitter
---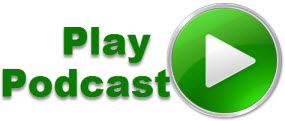 Podcast: Play in new window | Download (Duration: 1:04:17 — 44.4MB)
Subscribe: RSS