Tweets by President Trump have been causing some market chaos. Traders have been trying to get a handle on the way to best use these to their benefit, but it is not an easy task.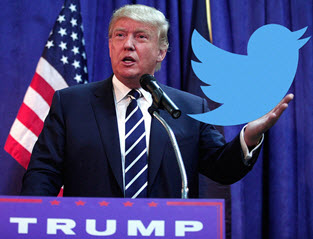 Earnings season is now showing a much different outcome than was seen in the first week as many companies are having a difficult time with the high dollar and global market conditions.
There is plenty to discuss and we are on the job – bringing you the best in finance and ideas to profit.
---
Click HERE for Show Notes and Links
DHUnplugged is now streaming live - with listener chat. Click on link on the right sidebar.
Executive orders creating come havoc with markets. Recent confusion with regard to immigration has markets wondering what is going on. Before Monday - It has been 74 trading days that the DJIA has moved more than 1% to the downside and 35 days since a 1% move to the upside.
- For the month - DJIA up 0.40%, SP500 up 1.7% NASDAQ up 4.7% Crude down 3%
- Meetings with industry execs have impacted many stocks as they POP - today was pharmaceutical/biotech firms.
According to a Wall Street Journal report Tuesday, company leaders at Morgan Stanley, JPMorgan, and Goldman Sachs sold nearly $100 million in stocks since Nov. 9 — the most in that time period in the last decade.
Mar-a-Lago, the Palm Beach resort owned by the Trump Organization, doubled its initiation fee to $200,000 following the election of Donald Trump as president. People close to the Florida resort said the increase took effect Jan. 1. The resort had been considering an increase for some time, said those people, who declined to provide their names because they were not authorized to speak on behalf of the company.
Mexican President Enrique Pena Neito tweets he has informed the White House that he will not attend the meeting scheduled for last Tuesday with President Donald Trump .... How will President Trump's ego deal with this?
Euro moving to the upside by 1% as the Trump administration makes comments that the currency is greatly overvalued and it was done purposely to benefit Germany.
Remember when we discussed some of the problems caused on the Taxi business related to Uber? Medallions went from almost $1million in NY down to $300k? Here is an interesting chart regarding bad loans to taxi companies/businesses:
DJIA 20,000? How ... ? Of the 30 companies in the Dow, 16 sported declining revenues in 2016. And 17 sported declining revenues over the two-year span since 2014. maybe this is why investors are starting to wake up and stop buying - just to buy.
Under Armour (UAA) - once darling of the analysts now getting squashed. Stock down 26% today after missing earnings and weak outlook - what happened?
Apple out with earnings - Beat on EPS and revenue - Margins continue to compress. Outlook less than analyst expectations (but they always guide conservatively)
Co reported Q1 iPhones of 78.3 mln vs 77.3 mln ests versus 74.8 mln last year.
Co reported Q1 iPads of 13.1 mln vs 14.7 mln ests versus 16.1 mln last year.
Co reported Q1 Macs of 5.4 mln vs 5.2 mln ests versus 5.3 mln last year.
U.S. economic growth slowed sharply in the fourth quarter as a plunge in shipments of soybeans weighed on exports, but steady consumer spending and rising business investment pointed to sustained strength in domestic demand.
- Gross domestic product increased at a 1.9 percent annual rate, the Commerce Department said on Friday in its first estimate of fourth-quarter GDP. The economy grew at a 3.5 percent annual rate in the third quarter.
- The slowdown masked a surge in home building spending and a rebound in business investment on equipment after four straight quarterly declines.
This is interesting: Comcast (CMCSA) will sell its Xfinity TV service without a cable box. Now available on Roku box and embedded in Smart TVs in the future. Arris (ARRS) now supplies the
If you don't like the fact - change them: Exxon Mobile (XOM) released earnings this morning - a big miss on headline EPS. By this afternoon, seems that the company earned $0.90 versus the $0.70 expected after updates from analysts.
---
Follow John C. Dvorak on Twitter
Follow Andrew Horowitz on Twitter
---
Love the Show?
Then how about a Donation?
---
*** NEW INTERACTIVE CHARTS ***
Winners will be getting great stuff like the new DHUnplugged Shirts (Designed by Jimbo) - PLUS a one-of-a-kind DHUnplugged CTP Winner's certificate..

CLICK HERE FOR MORE CHARTS ON TRADING VIEW
---
UPDATE - NEW ETF - Global X Millennials Thematic ETF Challenge!
The top holdings of Global X Millennials Thematic ETF (MILN) include stocks many investors would expect, such as Facebook, LinkedIn and Amazon, which take advantage of the tech tendencies of millennials. But some names might be more surprising like real estate investment trusts AvalonBay Communities and Equity Residential, and Home Depot, which could benefit from millennials moving out of the home of their parents.
We are creating the DH Old Codger Index Portfolio to compete against this new ETF to see how "old school" stocks do in comparison. Companies in our index will include: (updated names as of 8/29/16)
We have the performance summary running (daily and since inception of 5/6/16) - DHOCI vs. Millennials ETF Battle
---
Two men were charged Friday (Jan. 27) with roles in Ponzi schemes that cheated wealthy people, including some who believed they were investing in ticket businesses for popular shows like an Adele concert and Broadway's Hamilton. Joseph Meli, 42, of Manhattan, and Steven Simmons, 48, of Wilton, Connecticut, were arrested on charges alleging they enticed wealthy individuals to make multi-million-dollar investments. The Securities and Exchange Commission said in a civil complaint that the Ponzi schemes led people in 13 states to invest $81 million. Meli's scheme included investments in businesses that would buy large blocks of tickets for major concerts and musicals, authorities said.
Doing great?  Italy Twenty billion euros earmarked by the Italian government will be enough to help recapitalize other weak banks after Monte dei Paschi di Siena (BMPS.MI), the Bank of Italy governor said on Saturday. Ignazio Visco did not name any banks that may need government support to bolster their capital but bankers and analysts say Banca Popolare di Vicenza, Veneto Banca and Genoa-based Carige will likely have to strengthen their balance sheet soon.
- The government is already expected to inject around 6.6 billion euros in Monte dei Paschi, taking a 70 percent stake in the bank after it failed to raise money from private investors in December.
WAIT! What the......: General Motors Co will cut 625 jobs at its auto assembly plant in Ingersoll, Ontario by the end of July and move the production work to Mexico, the president of Canada's largest auto workers union said on Friday.
Hows this for a vendetta: Time Warner: Fox Business' Charlie Gasparino tweets 'bankers tell @FoxBusiness they expect Trump admin to approve AT&T (T) / Time Warner (TWX) deal among possible conditions: spinoff of CNN'  
The American Civil Liberties Union said it received $24.1 million in online donations over the weekend.  In a normal year, the activist group makes about $4 million in online donations. In one weekend, it raised six times as much money.
On Sunday, Starbucks announced it planned to hire 10,000 refugees worldwide in the next five years. Now people are boycotting Starbucks - not good.
Chimera: For the first time, scientists have grown an embryo that is part-pig, part-human. The experiment, described Thursday in the journal Cell, involves injecting human stem cells into the embryo of a pig, then implanting the embryo in the uterus of a sow and allowing it to grow. After four weeks, the stem cells had developed into the precursors of various tissue types, including heart, liver and neurons, and a small fraction of the developing pig was made up of human cells.
A worker found nearly 30 pounds of cocaine hidden inside an American Airlines plane during a routine maintenance check, according to FOX 23. Workers found seven bricks of cocaine inside an electronics bay near the nose gear of a Boeing 757 parked at the American Airlines Maintenance Base in Tulsa, according to the report.
- "This plane actually came from Bogota and landed in Miami, and got picked up on the computer system for routine maintenance. And usually that happens in Miami, and they were overloaded and that's when it got here," said Mike Moore, with the Tulsa County Sheriff's Office.
China New Year App Frenzy: As millions in China head home to celebrate the Lunar New Year holiday with their families, 24-year-old Luoluo is busy answering messages on a mobile app from desperate men looking to hire an instant girlfriend whom they can present to mom and dad.
What is John C. Dvorak writing for PC Magazine?
See this week's stock picks HERE
Follow John C. Dvorak on Twitter
Follow Andrew Horowitz on Twitter
---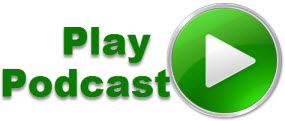 Podcast: Play in new window | Download (Duration: 59:18 — 41.0MB)
Subscribe: RSS