President Trump – plenty of activities already with comments, executive orders and directives. Markets appear confused with all of the back and forth commentary from Twitter and official White House sources.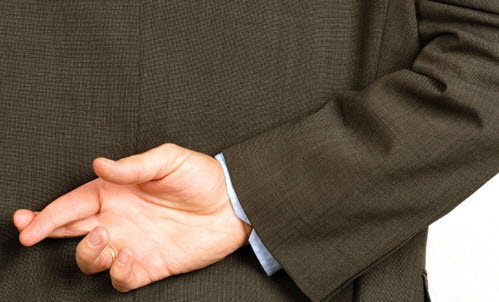 Earnings season is underway and there will be plenty of companies reporting over the next couple of weeks.
Alternative Facts have been around for a while withing the world of investing – we name some of the most common.
---
Click HERE for Show Notes and Links
Markets have been in consolidation mode - 1 day up, 1 day down so far in 2017. S&P 500 hitting record along with the NASDAQ. Now DJIA is again looking to try to get past that 20,000 mark.
- 20,000? When??
Before we go into more of the details of markets and news - bit thanks and shout out to Mark - aka VoidZero for helping us with the technicals in order to get this LIVE.. Big Big Help!
Does anyone care? After seven years of fitful declines, the federal budget deficit is projected to begin swelling again, adding nearly $10 trillion to the federal debt over the next 10 years, according to projections from the nonpartisan Congressional Budget Office that reveal the strain that government debt will have on the economy as President Trump embarks on plans to slash taxes and ramp up spending.
Fed speakers are starting to become more hawkish. Not all, but Fed's Lacker says the committee is at risk of falling behind the curve; Has argued for a steeper rate hike path than others.
- This is in response to the concern that Trump's plans may cause faster inflation than expected.
Harry Dent on last week's TDI podcast - no possibility that inflation will skyrocket or even move much higher due to demographics. Also looking for a crash in 2017 of 30-40% that will continue to be a problem for markets through 2019+.
- Do we believe this is probable?
Last week we discussed that Qualcomm (QCOM) was under scrutiny by FTC for monopolistic practices. At the end of the week, Apple revealed that they are suing for $1B for related practices.
- Stock down 15% on all of this....
Now look at the USD. Sinking over the past few weeks from the highs as there is some serious skepticism over the ability for Trump to get many of his ambitious goals realized in the near-term.
Back to Brexit - UK court seems it necessary for Parliamentary approval to invoke Article 50 - Brexit countdown
- So, Brexit approved, but Parliament may not vote to move ahead with it?
Speaking of President Trump...
- Comments on inauguration, after-parties, speeches- Crowds and crazy comments by Kelly-Ann Conway - "Alternative Facts"
First few executive orders:
- An order that directs federal agencies to ease the "regulatory burdens" of ObamaCare.
- An order imposing a hiring freeze for some federal government workers as a way to shrink the size of government. This excludes the military
- He signed a notice that the U.S. will begin withdrawing from the Trans-Pacific Partnership trade deal.
- An order to reinstate the so-called "Mexico City Policy" – a ban on federal funds to international groups that perform abortions or lobby to legalize or promote abortion.
- AND US withdrawal of Trans Pacific Parnership (TPP)
Wicked weather - what is going on in California?
Airlines are getting into the Basic economy biz. No bags in overhead compartments, less room, more costs for extras.
Steven Munchin (Likely next Secretary of Treasurer) says the 'excessively' strong dollar could be a negative.
Remember that big jump that DryShips (DRYS) ? Stock went from $1.50 to $105 in days. Just had a reverse split 1:8
- All time high in 2008 is now a split adjusted $1,570,000 per share - currently trading at $4.60
---
Follow John C. Dvorak on Twitter
Follow Andrew Horowitz on Twitter
---
Love the Show?
Then how about a Donation?
---
The winner of DH CTP  for AMAZON (AMZN)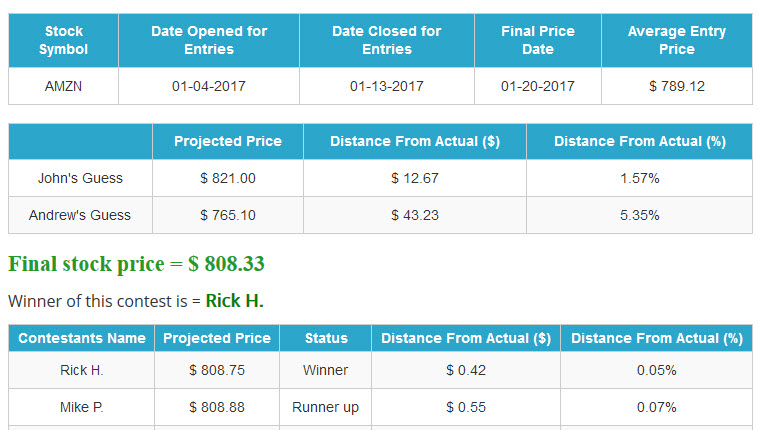 *** NEW INTERACTIVE CHARTS ***
Winners will be getting great stuff like the new DHUnplugged Shirts (Designed by Jimbo) - PLUS a one-of-a-kind DHUnplugged CTP Winner's certificate..

CLICK HERE FOR MORE CHARTS ON TRADING VIEW
---
UPDATE - NEW ETF - Global X Millennials Thematic ETF Challenge!
The top holdings of Global X Millennials Thematic ETF (MILN) include stocks many investors would expect, such as Facebook, LinkedIn and Amazon, which take advantage of the tech tendencies of millennials. But some names might be more surprising like real estate investment trusts AvalonBay Communities and Equity Residential, and Home Depot, which could benefit from millennials moving out of the home of their parents.
We are creating the DH Old Codger Index Portfolio to compete against this new ETF to see how "old school" stocks do in comparison. Companies in our index will include: (updated names as of 8/29/16)
We have the performance summary running (daily and since inception of 5/6/16) - DHOCI vs. Millennials ETF Battle
---
Alternative Facts have been around for a long time when it comes to investing/markets:
- Constant Currency Earnings
- Weather related issues
- Non-GAAP earnings
- One time charges
- Shadow Stats vs. Government Stats
- Special treatment for Bank assets during financial crisis (mark-to-market rules lifted)
- All analyst reports on stocks
- Financial engineering (buybacks make EPS look better)
- Strategic Alternatives
- Side Pocket for Hedge funds
Aetna takeover of Humana blocked by courts. Let's see how this plays out...
Is this for real? National Parks Service banned from Twitter.
- The National Park service retweeted some sick Donald Trump burns, noting how, uh, lightly attended his inauguration was compared to Barack Obama's in 2009. But now, the NPS has been ordered by its Washington support office to "immediately cease use of government Twitter accounts until further notice," according to an internal email obtained by Gizmodo.
Encyclopedias - anyone still have these? Does anyone born after 1995 know what these are/were?
Funny - Fiat Chrysler shares higher by 6% in late trade following meeting with President Trump (shares were down hard over last few days as emission scandal hits)
Did you know Jason Calicanis is a big poker player?
Leftovers:
The most hated company via American Consumer Satisfaction Index, JD Power and Associates and a Zogby Analytics polls? COMCAST.
- Very high dissatisfaction surveys
- Seems many people hate this company - do we?
Nice: Wells Fargo & Co. (WFC) is eliminating its practice of giving retail bankers a day's notice before internal inspectors visit a branch.
For the first time, a bee species in the continental United States has been declared endangered by the US Fish and Wildlife Service. The rusty patched bumblebee is in worrisome decline and it is a race to keep it from becoming extinct, the agency said.
1000th day anniversary since Flint Michigan had clean drinking water.
The world's most profitable company is dipping its toes into car sales, Automotive News reports. Wal-Mart is partnering with several dealership groups including AutoNation Inc., the nation's largest new-vehicle retailer, to introduce car sales in 25 Wal-Mart stores across the southwest.
- There will be staffers on hand to help buyers through the process, but the experience will happen at a CarSaver kiosk.
Madona going to blow up the White House? Secret service is investigating.
What is John C. Dvorak writing for PC Magazine?
See this week's stock picks HERE
Follow John C. Dvorak on Twitter
Follow Andrew Horowitz on Twitter
---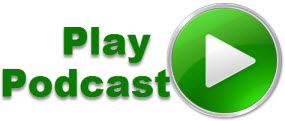 Podcast: Play in new window | Download (Duration: 1:00:35 — 42.3MB)
Subscribe: RSS