Markets have been digesting the gains since the election and now waiting to see if President-Elect Trump can implement some of the campaign promises.
Tax relief, regulatory reform, employment and GDP growth – what will become a reality and what will remain as hopeful ambitions?
Businesses are swooning over Trump and telling him what he wants to hear: Jobs, Jobs, Jobs – But are they saying anything more than they originally planned?
A few stock ideas, the results of the 2016 DHUnplugged CTP Cup and more.
---
Click HERE for Show Notes and Links
So far there has been an upside bias but overall consolidation. Looks like all waiting until after the Inauguration to see what will happen.
Post Election - Small business optimism rocketed to its highest level since 2004, with a stratospheric 38-point jump in the number of owners who expect better business conditions, according to the monthly National Federation of Independent Business (NFIB) Index of Small Business Optimism, released today.
- "We haven't seen numbers like this in a long time," said NFIB President and CEO Juanita Duggan. "Small business is ready for a breakout, and that can only mean very good things for the U.S. economy."
- The Index reached 105.8, an increase of 7.4 points. Leading the charge was "Expect Better Business Conditions," which shot up from a net 12 percent in November to a net 50 percent last month.
- "Business owners who expect better business conditions accounted for 48 percent of the overall increase," said NFIB Chief Economist Bill Dunkelberg. "The December results confirm the sharp increase that we reported immediately after the election."
- The other two big movers in the survey, "Sales Expectations" and "Good Time to Expand," jumped by 20 percentage points and 12 percentage points, respectively.
News from China showed that exports slumped more than expected in December as global trade remained sluggish while the growth in imports also cooled.
- For the month, exports decreased 6.1 percent on-year in dollar-denominated terms, compared with a 0.1 percent increase in the previous month, Reuters reported on Friday, citing official data. Imports meanwhile rose 3.1 percent from a year ago, down from November's 6.7 percent growth. December's trade balance stood at $40.82 billion, versus $44.61 billion in the previous month.
---
Follow John C. Dvorak on Twitter
Follow Andrew Horowitz on Twitter
---
Talking both sides of the mouth: Over the weekend, Theresa May outlined; " A clean break from the EU Single market" in initial comment. The British Pound dropped to $1.20 and markets (those that were open) were not too happy that Brexit was finally becoming a reality.
- In a follow up speech (first leaked to selective media) she said that it would be put up to Parliamentary vote - that may not be a "clean break" outcome. On the news, the British Pound rallied the most since the initial Brexit referendum.
What is with all of these companies pledging massive hiring and spending programs? Pandering to Mr. Trump?
- WalMart (WMT) looking to bring on 100,000 new employees by end of 2017 (they hire always and especially ramp up part time by end of year)
- GM now plans to bring on 7,000 with $1 billion spend in U.S.
- Ford building $750 million expansion in Michigan, scrapping Mexico plant.
------ The vast majority of the new positions for WalMart will be in its stores, including the 59 Walmart and Sam's Club sites it is set to open, remodel or expand. The company says this level of job growth is consistent with what it has delivered over the last several years.
In an interview with newspaper Bild, published on Monday, Mr Trump criticized German carmakers for failing to produce more cars on US soil. The target this time? BMW.
- BMW stock lost about $4 billion in market cap over this.
- Trump again said that cars built overseas and then sold in US will be facing a 35% border tax.
-- What is with this 35% border tax???
---- Donald Trump said he would keep his personal Twitter account in the next four years,
Getting rid of "cash" would be a boon for world economies - says economist Ken Rogoff. Really? What would benefit and what would get hurt...?
- Paypal, Mastercard, Visa, American Express
- Brinks (BCO)
The Brink's Company (Brink's) is a provider of logistics and security solutions. The Company's solutions include cash-in-transit, automated teller machine (ATM) replenishment and maintenance, international transportation of valuables, cash management and payment services, to financial institutions, retailers, government agencies (including central banks), mints, jewelers and other commercial operations around the world. The Company operates through nine segments: U.S., France, Mexico, Brazil, Canada, Latin America, Europe, Middle East and Africa (EMEA), Asia and Payment Services. Its cash-in-transit services include the transportation of cash between businesses and financial institutions, such as banks and credit unions; cash, securities and other valuables between commercial banks and central banks. The Company's global network serves customers in over 100 countries and includes ownership interest in over 40 countries and agency relationships with companies in additional countries.
Uranium? Last week, Kazakhstan's state-owned Kazatomprom said it would cut 2017 output by 10%. This was big news as Kazakhstan controls nearly 40% of the global uranium supply.
- (URRE), (UEC), (CCJ)
- Remember: On December 22, President Elect Donald Trump tweeted: 'The United States must greatly strengthen and expand its nuclear capability until such time as the world comes to its senses regarding nukes'.
- China will plow 2.5 trillion yuan ($361 billion) into renewable power generation by 2020 (including nuclear)
- Cameco just came out with interim update that cut guidance - layoffs as well to cut expenses. Stock down 9% after hours.
Demographic trends and cycles - Harry Dent will be guest on next week's TDI podcast. Seems that there are a variety of cycles that are converging 2017 - 2022 - especially with the U.S. population growth and aging population. Not all seen as good....
Don't feel too bad about this: Apple Inc. said Chief Executive Tim Cook and other leaders received less total compensation in 2016 as the company missed its revenue and profit goals for the year.
- According to a regulatory filing on Friday, Apple said its annual sales of $215.6 billion were 3.7% below its target of $223.6 billion, and its operating income of $60 billion was 0.5% short of the $60.3 billion target.
- As a result, company executives got 89.5% of their targeted annual cash incentive. In 2015, the executives got 100%. In all, Mr. Cook received $8.75 million in total 2016 compensation, down from $10.28 million in 2015. Other executives also received lower pay.
Charged with monopoly: The Federal Trade Commission filed a complaint in federal district court charging Qualcomm Inc. with using anticompetitive tactics to maintain its monopoly in the supply of a key semiconductor device used in cell phones and other consumer products. The FTC alleges that Qualcomm has used its dominant position as a supplier of certain baseband processors to impose onerous and anticompetitive supply and licensing terms on cell phone manufacturers and to weaken competitors.
---
Love the Show?
Then how about a Donation?
---
Latest CTP announced for AMAZON (AMZN)
*** NEW INTERACTIVE CHARTS ***
Winners will be getting great stuff like the new DHUnplugged Shirts (Designed by Jimbo) - PLUS a one-of-a-kind DHUnplugged CTP Winner's certificate..

CLICK HERE FOR MORE CHARTS ON TRADING VIEW
---
UPDATE - NEW ETF - Global X Millennials Thematic ETF Challenge!
The top holdings of Global X Millennials Thematic ETF (MILN) include stocks many investors would expect, such as Facebook, LinkedIn and Amazon, which take advantage of the tech tendencies of millennials. But some names might be more surprising like real estate investment trusts AvalonBay Communities and Equity Residential, and Home Depot, which could benefit from millennials moving out of the home of their parents.
We are creating the DH Old Codger Index Portfolio to compete against this new ETF to see how "old school" stocks do in comparison. Companies in our index will include: (updated names as of 8/29/16)
We have the performance summary running (daily and since inception of 5/6/16) - DHOCI vs. Millennials ETF Battle
---
Lat week, federal regulators announced a $5 million settlement with Jon S. Corzine, who ran MF Global when it collapsed into bankruptcy in 2011 and lost more than $1 billion in customer money.
Apple reported that developers earned $20 billion on its App Store in 2016, a 40 percent jump since 2015.
- Schiller said the biggest drivers for the App Store included games such as "Pokemon Go," which was the most downloaded app in 2016; "Super Mario," which was the most downloaded app on Christmas and New Year's days; and subscription-based apps, such as Netflix, Hulu and Time Warner's HBO Go.
- Is there money is Netflix and Hulu apps for Apple ?
SAD: After 146 years, the curtain is coming down on "The Greatest Show on Earth." The owner of the Ringling Bros. and Barnum & Bailey Circus told The Associated Press that the show will close forever in May.
- Company sites less interest as TV, internet and other attractions have caused fewer and fewer to get excited about the circus. Also, PETA protests and lawsuits must have played a role.
Millennials (Age 18 -30) having a low net worth should not be terribly surprising, mainly due to the fact that they haven't had a lot of time to start accumulating wealth. Looking at the numbers overall gives us a depressingly low figure: -$17,612 for average millennial net worth.
CVS is now selling a rival, generic version of Mylan's EpiPen at about a sixth of its price, just months after the maker of the life-saving allergy treatment was eviscerated before Congress because of its soaring cost to consumers. The drugstore chain says it will charge $109.99 for a two-pack of the authorized generic version of Adrenaclick, a lesser-known treatment compared to EpiPen, which can cost more than $600.
The most hated company via American Consumer Satisfaction Index, JD Power and Associates and a Zogby Analytics polls?  COMCAST.
- Very high dissatisfaction surveys
- Seems many people hate this company - do we?
For the first time, a bee species in the continental United States has been declared endangered by the US Fish and Wildlife Service. The rusty patched bumblebee is in worrisome decline and it is a race to keep it from becoming extinct, the agency said.
JCD Tweet about Robots ending employment - NOW they are just noticing?
What is John C. Dvorak writing for PC Magazine?
See this week's stock picks HERE
Follow John C. Dvorak on Twitter
Follow Andrew Horowitz on Twitter
---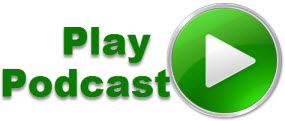 Podcast: Play in new window | Download (Duration: 1:03:14 — 43.7MB)
Subscribe: RSS