The rumor mill is in overdrive. Last week Twitter (TWTR) was said to be up for sale. This week there is some murmurs about the potential for Disney (DIS) to make a bid for Netflix (NFLX) – what is next?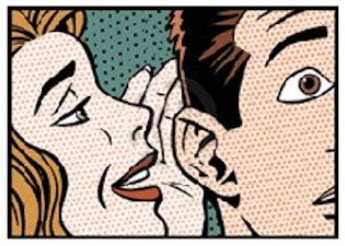 For whatever reasons, the U.S. dollar is rallying, even though the ECB send up a trial balloon about tapering asset purchases.
Hurricane Matthew – on its way to become a major storm that could cause serious damage to the East coast.
---
Click HERE for Show Notes and Links
Markets - Some whippy action as yields nudge higher. Currently the 10-year treasury is trading near 1.67%... Gold and Silver get crushed along with other hard metals/commodities. Could some of the selling we are seeing just be a calendar-based/seasonal action (Sell Rosh Hashana, buy Yom Kippur?)
-- Gold and Silver have one of their worst days in years. Gold down 2.5%, silver down more than 5%
-- Gold Miners ETF (GDX) down 9.5%  and down 25% since recent high - still up 85% YTD
Deutsche Bank (DB) implosion - stock kept diving until end of week hen another of the rumor mill's attempts to stabilize as it was "reported" that the bank had reached an deal with the U.S. on the penalty to be paid. TURNS OUT NOT TO BE TRUE
Safety trade to the USD in full swing today - even as ECB sends trial balloon that they may begin to taper asset purchases.
Rumors of potential sabotage are gathering around the investigation of the explosion during a recent SpaceX launch test. SpaceX has been investigating the early September failure of a Falcon 9 rocket that caught fire and exploded on a Cape Canaveral launch pad just days before it was scheduled to launch.
- The Washington Post reported on Friday that the inquiry has taken a "bizarre twist," suggesting SpaceX is considering sabotage a possible cause of the explosion. According to the Post, a SpaceX employee sought access to facilities belonging to SpaceX competitor United Launch Alliance — a partnership between Boeing and Lockheed Martin
Martin Shkreli, the former hedge fund manager vilified in nearly every corner of America for buying a pharmaceutical company and jacking up the price of a life-saving drug more than fiftyfold, says he's auctioning off a chance to slap/punch him in the face to benefit a former friend. (So far, bids are $78,000 to punch and $25,000 to slap)
Under-reported: About 95 tonnes of oil have been leaked into the North Sea from a BP platform, the company has said. The leak is about two and a half times smaller than the biggest North Sea spill in recent years, at Shell's Gannet platform off Aberdeen in 2011. The spill from the Clair platform is being monitored from the air by plane which, combined with modelling, shows the oil moving away from land in a northerly direction.
Property prices in some parts of China up 23% year over year - now Chinese billionaire Wang Jianlin made his fortune in the country's real estate market -- and now he's warning that it's spiraling out of control.
Uh Oh: Yahoo Inc last year secretly built a custom software program to search all of its customers' incoming emails for specific information provided by U.S. intelligence officials, according to people familiar with the matter.  The company complied with a classified U.S. government directive, scanning hundreds of millions of Yahoo Mail accounts at the behest of the National Security Agency or FBI, said two former employees and a third person apprised of the events.
India cut its key interest rate in surprise move.
- John: Guess how many rate cuts by central banks so far in 2016
The Donald J. Trump Foundation must stop fund-raising in New York and turn over all delinquent financial reports in the next two weeks or face possible fraud claims, the state attorney general's office said in a letter to the presidential candidate's institute. The Trump Foundation is violating New York state laws that require charities to register with a state oversight agency and submit yearly audited financial statements, according to the notice from the office of Eric Schneiderman. The foundation solicited contributions in New York earlier this year despite failing to register, Schneiderman's office said.
Hurricane looks like it will make landfall in South Florida as a category 3 or 4... Plus heading up east coast of U.S. - may be good for Generac (GNRC) (generator company).
---
Love the Show?
Then how about a Donation?
---
Announcing winner of the DHUnplugged CTP Cup for September DJIA

 DHUnplugged CTP Cup (Opens October 1) for DJIA is open for entries
DHUnplugged CTP for WFC
*** NEW INTERACTIVE CHARTS ***
Winners will be getting great stuff like the new DHUnplugged Shirts (Designed by Jimbo)
CLICK HERE FOR MORE CHARTS ON TRADING VIEW
---
UPDATE - NEW ETF - Global X Millennials Thematic ETF Challenge!
The top holdings of Global X Millennials Thematic ETF (MILN) include stocks many investors would expect, such as Facebook, LinkedIn and Amazon, which take advantage of the tech tendencies of millennials. But some names might be more surprising like real estate investment trusts AvalonBay Communities and Equity Residential, and Home Depot, which could benefit from millennials moving out of the home of their parents.
We are creating the DH Old Codger Index Portfolio to compete against this new ETF to see how "old school" stocks do in comparison. Companies in our index will include: (updated names as of 8/29/16)

We have the performance summary running (daily and since inception of 5/6/16) - DHOCI vs. Millennials ETF Battle
---
There are several states that will hold votes on marijuana use in the next few months.
- Marijuana stocks are coming back in focus as California, Arizona, Maine, Massachusetts and Nevada are set to vote on legalizing marijuana for recreational purposes on November 8. Arkansas, Florida, Montana and North Dakota will vote on legalizing marijuana for medicinal purposes. (Some of the larger names include: GWPH, INSY, CARA, TWMJF)
What does this mean if anything? The number of stock buybacks announced in September came in at a monthly low not seen since 2011, with Microsoft (MSFT) and American Express (AXP) accounting for the bulk of the dollar value. Meanwhile, dividend growth in the last two quarters hit its weakest level since late 2009 and early 2010.
Google (GOOGL) announces that it is releasing a smartphone with unlimited storage - min cost $649. AND it has a headphone jack, not water-proof (IP53).  Thoughts?
More Rumors:
Shares of Netflix (NFLX) were rising on heavy trading volume late Monday afternoon amid takeover speculation ahead of the video streaming company's third quarter results later this month, Bloomberg reports. Drexel Hamilton said that investors could be speculating on recent chatter that Walt Disney (DIS) could be a buyer. The firm said the stock is volatile near earnings, Bloomberg noted.
- What is next rumor? Apple to buy Pandora (P)? Amazon to buy ETSY (ETSY)? IBM to buy Salesforce (CRM)? Google to buy Expedia (EXPD)?
What is JCD writing for PCMag?
See this week's stock picks HERE
Follow John C. Dvorak on Twitter
Follow Andrew Horowitz on Twitter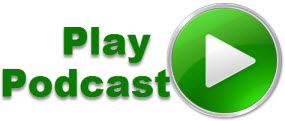 Podcast: Play in new window | Download (Duration: 1:00:27 — 33.9MB)
Subscribe: RSS