Twitter (TWTR) rumored to be up for sale, Facebook (FB) video ad controversy and the continuing saga with Wells Fargo (WFC) are in focus. Also, we look at the latest takeaways from the first Presidential debate.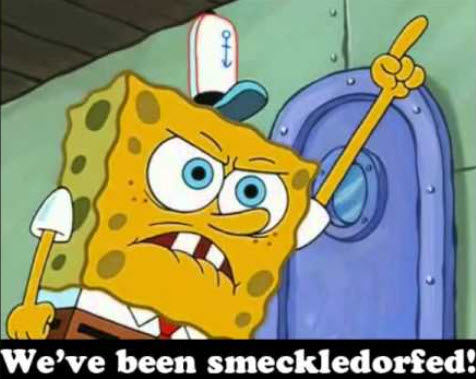 Crude oil surging again after some comments that a production freeze will happen – then sinks, then surges.
Markets surged on news that the Fed will keep rates at the current levels for a while longer – no rate hike just yet. That lasted a couple of days until reality set in that perhaps the economy is not in as great shape as we thought.
---
Click HERE for Show Notes and Links
Markets - U.S. equities give back most of Fed induced rally from last week. U.S. dollar sinks, Yen rallies - gold and crude move up and up. Banks have been one of worst sectors as negative rates and a uncooperative yield curve weighs.
- Crude oil having tough time as Goldman and other analysts downgraded demand through 2017 - Also, OPEC and NON-OPEC cannot seem to come to any deal. ($44.30)
Monday's Debate - overview and declaring a winner? Mexican Peso was the winner of the evening...
- Seems Donald Trump's strongest asset is his temperament (as he says)
- More than 80 million people tuned in to see Hillary Clinton and Donald Trump face off, setting a new record in the sixty year history of televised presidential debates. (plus live streams)
Deutsche Bank (DB) at all-time low. Concerns over penalties and the lack of profitability with negative rates killing stock.
Twitter (TWTR) - rumors and reports that there has been some serious discussion with companies over sale - Google, Salesforce
- Stock had best day ever last Friday - up 21% on news. (Follow up - Monday rumor was that Disney (DIS) may be making bid)
Facebook (FB)  - seems that the company had been overestimating/over-reporting the amount of time that users viewed video ads. Not a material change to earnings - however, it does show that the information advertisers were using to make decision on video ad budgets were materially wrong. What next?
What is wrong with this news? Yahoo! has confirmed that a copy of certain user account information was stolen from the company's network in late 2014 by what it believes is a state-sponsored actor.
Crude oil surges then flops then surges on back-and-forth comments from various OPEC and Non-OPEC speakers regarding a potential production freeze.
Mylan Labs follow up: CNBC reporting Mylan clarifying that Epipen profits 60% higher than indicated to Congress, and that prior estimates included taxes - HUH?
Bank of America: SEC confirmed announced that Merrill Lynch agreed to pay a $12.5 mln penalty for maintaining ineffective trading controls that failed to prevent erroneous orders from being sent to the markets and causing mini-flash crashes.
Looking at all of the above - seems like the public is constantly duped/Smeckledorfed ... When will this end?
Airbnb raises $850 mln in latest funding round, at a $30 bln valuation, according to the WSJ
Square announces that it reduced the speed of their chip card reader by 25% from 5.7 seconds to 4.2 seconds. Why does it take so long for the Chip cards versus swipes anyway?
Apple: From Bloomberg: According to a guy who knows a guy who said he saw a report written by someone who heard from somebody, sales of the iPhone 7 are down about 25 percent on an annual basis when compared to last year's iPhone 6s.
---
Love the Show?
Then how about a Donation?
---
Current DHUnplugged CTP Cup for DJIA
Announcing DHUnplugged CTP Cup (Opens October 1) for DJIA
DHUnplugged CTP for WFC
*** NEW INTERACTIVE CHARTS ***
Winners will be getting great stuff like the new DHUnplugged Shirts (Designed by Jimbo)
CLICK HERE FOR MORE CHARTS ON TRADING VIEW
---
UPDATE - NEW ETF - Global X Millennials Thematic ETF Challenge!
The top holdings of Global X Millennials Thematic ETF (MILN) include stocks many investors would expect, such as Facebook, LinkedIn and Amazon, which take advantage of the tech tendencies of millennials. But some names might be more surprising like real estate investment trusts AvalonBay Communities and Equity Residential, and Home Depot, which could benefit from millennials moving out of the home of their parents.
We are creating the DH Old Codger Index Portfolio to compete against this new ETF to see how "old school" stocks do in comparison. Companies in our index will include: (updated names as of 8/29/16)

We have the performance summary running (daily and since inception of 5/6/16) - DHOCI vs. Millennials ETF Battle
---
There are several states that will hold votes on marijuana use in the next few months.
- Marijuana stocks are coming back in focus as California, Arizona, Maine, Massachusetts and Nevada are set to vote on legalizing marijuana for recreational purposes on November 8. Arkansas, Florida, Montana and North Dakota will vote on legalizing marijuana for medicinal purposes. (Some of the larger names include: GWPH, INSY, CARA, TWMJF)
Snapchat Will Release $130 Sunglasses With Built-In Camera - hmmmmm....
Remember when?
Travel and leisure company AAA says it does not — and that U.S. drivers waste $2.1 billion in the past 12 months by paying for premium gas when the regular kind would do just was well.
Colonizing Mars: Elon Musk laid out a plan to send reusable rockets to Mars. Looking to populate Mars with 1 million people over time. Cost will be about $200,000 per fare at first, dropping to $100,000 over time.
- Estimate date of first launch: 2030's
- Time to get there: 80 days (at 67,000 MPH)
- Cabin will have movies and a restaurant
A new report from Headset, a Seattle-based cannabis analytics firm, found that Fridays are the most popular day of the week to go shopping for recreational marijuana. That's according to data collected from 715,000 August transactions at cannabis retailers in Washington State, where recreational use of the drug is legal. Saturdays are the second most popular day to buy weed, followed by Thursday. The least popular day is Monday. (Nobody wants to get high on Mondays.)
Bloomberg is out with their 50 Most Influential People in the World (regarding finance?) [LINK]
Murder on the rise: The 10.8 percent increase in the rate of murders from 2014 to 2015 was the largest year-to-year increase in at least 20 years. Here is where they increased most:
What is JCD writing for PCMag?
See this week's stock picks HERE
Follow John C. Dvorak on Twitter
Follow Andrew Horowitz on Twitter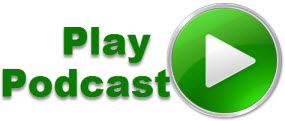 Podcast: Play in new window | Download (Duration: 1:16:27 — 43.0MB)
Subscribe: RSS