Last week we discussed that volatility and volume could increase as traders are back to the trading desks – summer is over and now we may see trading volume pick up as there is plenty of news that may move markets. And right on cue…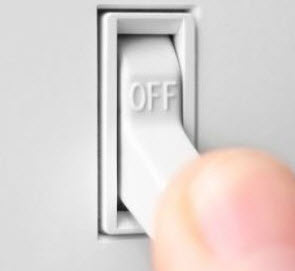 Bonds have been under pressure as yields are starting to rise – worrying markets about the potential for a massive move back to normal levels.
Apple announced a new phone, new headphones and finally a waterproof watch.
Fun fun fun!
---
Click HERE for Show Notes and Links
We said it was probable - volatility and volume returned, just as traders back from summer-break. Like a switch was flipped.
-- Last Friday, a comment from a Fed official sent market reeling - the DJIA was down 394 points. Then another comment on Monday moved it up 250 point. Today - no comments (blackout period for the Fed as the Sept 21-22 meeting approaches) and another 250 point move down for the DJIA.
- Markets are in nowhere zone (hole) that should keep volatility up until there is a resolution. 100 day moving average for the S&P 500 appears to be a level that is being defended. Bonds investors are skittish.
Very poor 30 year auction today as bonds are under pressure - looks like 10 Year yield has potential to breakout to the upside. (Meanwhile German Bunds are in positive yield for the first time in a while)
One thing to note: Several important oversold reading are showing up - McClellan Oscillator (-193), Key Reversal Indicator (-3) - but Spearman has not confirmed.
Japan is going to be announcing a rate decision next week. The Bank of Japan plans to retain its controversial negative interest rate program as a policy option, making it the centerpiece of its future monetary easing as expansions to asset buying near their effective limit. (or even deeper negative rates)
APPLE EVENT: Biggest beneficiary from Apple event: Nintendo - Spikes 24% after they announce Mario Brothers coming to iPhone.
-- Apple announces the new iPhone 7 and 7 Plus. Incremental upgrade with performance enhancement and hardware upgrades. Generally the focus was on the camera and updates to core processors. In addition, there were some changes and enhancements to the screen resolution that helps to capture and display more color with a wider range.
-- Perhaps the most impressive was the iPhone 7 Plus addition of a second camera. This will essentially allow for better close up photos, clarity and a zoom feature that will have less pixelation than prevision iPhone cameras. Along with that, Apple announced a new color range, a better flash/light and higher resolution photo capability. All of these are important feature upgrades as many people beleive that the camera was falling behind against competitor smartphone products.
-- One more item of interest that was expected was the elimination of the standard audio jack from the new lineup of iPhones. It is being replaced by the lightning connector. Fortunately, Apple will include a connector that will allow for the standard audio plug to be converted to lightning for use with older headphones.
-- Apple iPhone 7 starts at $649; iPhone 7 Plus starts at $769. Storage options between at 32GB through 256GB
-- One of the exciting pieces of news was the water resistance for the AppleWatch. Now the watch will be able to used in depths approaching 150 feet. While most people will never use it in those conditions, the fact is that it can now be worn in the shower and while swimming - something that was long overdue. This will be much more appealing and may help convince some reluctant buyers to take the plunge and try the iWatch. However, there is still the "small" problem that, for the most part, you will still need to have the iPhone nearby in order to use many of the messaging and features that require cellular/internet.
-- A new product was revealed that may be something of interest. Wireless earbuds that work on a technology that is not bluetooth??? As we all know, there is severe sound degradation when using bluetooth (as opposed to wired) headphones.
Samsung: U.S. Consumer Product Safety Commission urging all consumers of the Samsung Galaxy Note7 to power them down and stop charging or using the device
Update - ISM Composite (blended based on US economy)
Hologram as star in concert - Only in Japan

---
Love the Show?
Then how about a Donation?
---
Announcing the Winner of the latest CTP - Twitter (TWTR)
Current DHUnplugged CTP Cup for DJIA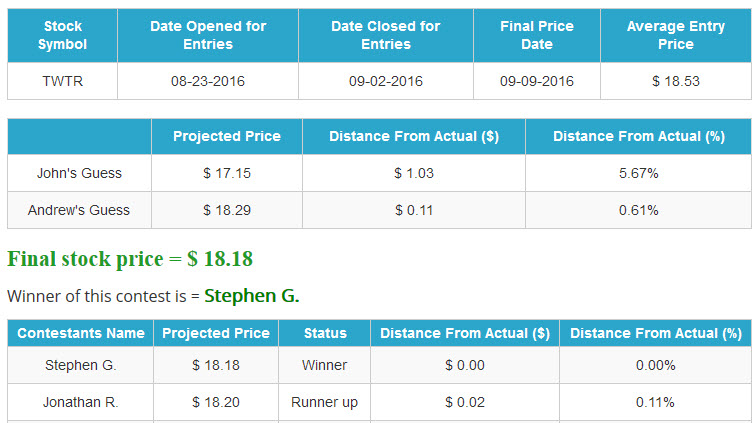 *** NEW INTERACTIVE CHARTS ***
Winners will be getting great stuff like the new DHUnplugged Shirts (Designed by Jimbo)
CLICK HERE FOR MORE CHARTS ON TRADING VIEW
---
UPDATE - NEW ETF - Global X Millennials Thematic ETF Challenge!
The top holdings of Global X Millennials Thematic ETF (MILN) include stocks many investors would expect, such as Facebook, LinkedIn and Amazon, which take advantage of the tech tendencies of millennials. But some names might be more surprising like real estate investment trusts AvalonBay Communities and Equity Residential, and Home Depot, which could benefit from millennials moving out of the home of their parents.
We are creating the DH Old Codger Index Portfolio to compete against this new ETF to see how "old school" stocks do in comparison. Companies in our index will include: (updated names as of 8/29/16)

We have the performance summary running (daily and since inception of 5/6/16) - DHOCI vs. Millennials ETF Battle
---
Following the Wells Fargo story - On Thursday, Wells Fargo agreed to pay $185 million, including the largest penalty ever imposed by the Consumer Financial Protection Bureau, to settle claims that that it defrauded its customers. The bank's shareholders will ultimately have to swallow the cost of that settlement. The bank also said it had fired 5,300 employees over five years related to the bad behavior.
-- Millions of fake and unapproved accounts were opened over years.
-- Head of division will retire with a $125 million package
-- What does Warren Buffet say about this? (nothing so far)
-- Moral to the story - no matter what, banks will look to cheat customers for their benefit...
Online review site Yelp's star rating system does not make it responsible for negative reviews of businesses because it is based on user input, a federal appeals court ruled on Monday, dismissing a libel lawsuit filed against Yelp by a Washington state locksmith company owner.
HP announced Monday that it will acquire Samsung's printer segment for $1.05 billion. The acquisition is part of a move to "disrupt and reinvent the $55 billion copier industry, a segment that hasn't innovated in decades," the company said in a press release.
The Palo Alto-based HP will also acquire over 6,500 patents pertaining to printing and Samsung printing's team of 1,300 researchers and engineers.
Let's check on how Weight Watchers (WTW) since Oprah announced her investment into the company.....
Who wins? Lawyers who defend companies in product liability cases are celebrating an unusual order by a federal judge in Columbus, Georgia. In it, he told attorneys for the other side—the ones who represent injured consumers—that he was going to crack down on frivolous claims, and that the penalty could come from their wallet.
GM's first long-range battery electric vehicle is due to hit dealerships before the end of 2016 and beat Tesla's Model 3 to market as the first mass-market long-range BEV. There has been speculation until now as to the Bolt's actual range; on Tuesday morning, Chevrolet confirmed that you can expect an EPA-estimate of 238 miles on a full battery. (~ $35,000 sticker)
Netflix has asked the US Federal Communications Commission to declare that home Internet data caps are unreasonable and that they limit customers' ability to watch online video.
Netflix submitted a filing last week for the FCC's annual investigation of broadband deployment, a review that is mandated by Congress in Section 706 of the Telecommunications Act.
See this week's stock picks HERE
Follow John C. Dvorak on Twitter
Follow Andrew Horowitz on Twitter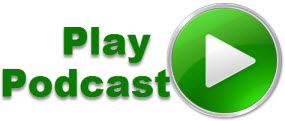 Podcast: Play in new window | Download (Duration: 1:06:52 — 37.6MB)
Subscribe: RSS