Back to the trading desks – summer is over and now we may see trading volume pick up as there is plenty of news that may move markets.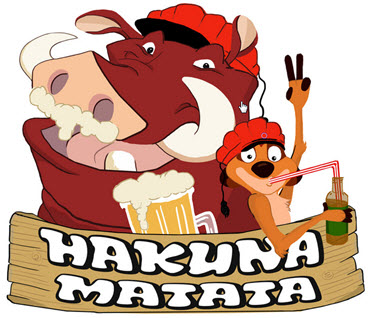 ISM manufacturing and services reports point to a slowdown while markets remain calm and investors ready to buy any dip.
Markets now seem to be in a Hakuna Matata phase with the idea that central banks keeping the punchbowl full ain't no passing craze. It means no worries for the rest of your days – It's our problem-free philosophy
Hakuna Matata!
---
Click HERE for Show Notes and Links
Summer is over - put away the white pants and shoes ... Markets liked the employment report. The good news is that it missed expectations of 171k+ and came in at 151k. This provides the stimulus bulls with the thought that the Fed will be on hold for longer. The USD dropped and markets moved higher for the week - snapping 2-weeks of losses. (Markets now seem to be in a Hakuna Matata phase)
The ISM Manufacturing Index came in BELOW 50 - showing contraction in the manufacturing sector of the U.S. economy.
ISM Services Index at 51.4 versus expectations of 54.7 (July was 55.5) - U.S. services sector activity hit a 6-1/2 year-low in August amid sharp drops in production and orders, pointing to slowing economic growth that could further diminish prospects for an interest rate hike from the Federal Reserve this month.
Meanwhile - the PMI number in the U.K. had one of its biggest jumps in years as some of the Brexit worries have abated. On the news the British Pound jumped.
Group of 20 leaders pledged to use all available tools to help prop up global growth that's weaker than it should be while avoiding competitive currency devaluations. Monetary policy alone can't lead to balanced growth, and member nations are determined to use all monetary, fiscal, structural tools, the G-20 said in its final communique Monday after two-day leaders summit in Hangzhou, China.
WAIT! What happened to the Red Carpet? All G-20 leaders got red carpet on the stairs when arriving to China for the G-20 - except President Obama.
Also for the G20 - Fireworks, compliments of North Korea - North Korea fired three ballistic missiles off its east coast Monday, South Korea's military said, in a show of force timed to the G-20 economic summit in China.
The price of crude surges with comments from the Saudi oil minister that they have something in the works (and agreed upon) with Russia to stabilize oil prices. BUT, in the end there was nothing more that just talk/idea that has no teeth or written plan of action. Oil rose to $46.50 on the headline then back down to $44 after details were released.
- UPDATE: As crude fell, IRAN is now making comments that they are in agreement to stabilize oil prices - crude reverses losses and closes near $45.
Elon Musk suffers another setback with the explosion of the SpaceX rocket last week. During routine pre-flight check of fuel - something went terribly wrong. Now, Israel's Space Communication Ltd said on Sunday it could seek $50 million or a free flight from Elon Musk's SpaceX after a Spacecom communications satellite was destroyed last week by an explosion at SpaceX's Florida launch site. (since the explosion happened pre-flight, insurance may not pay off)
Only one day away from the "big" Apple announcement/meeting. What to expect... Will this be a disappointment for the stock or do they have something amazing to announce?
A little late? Sears Holding Corp. (SHLD) said today that it will bring paint back to stores due to the strong housing market and the rising number of home-improvement projects. The rollout will start in 23 stores before going nationwide...
Question for JCD and listeners : Does anyone have a alternative suggestion for a small, economical city car - like SMART CAR? (or a street legal Golf Cart...)
Hearing more about these "smart pills" like the Bradley Cooper Limitless drug ... Nootropics (Prescription  - PROVIGIL/Modafinil in U.S.) Brain enhancers. Mental magic - what gives?
-- Modafinil is a wakefulness-promoting agent (or eugeroic) used for treatment of disorders such as narcolepsy, shift work sleep disorder, and excessive daytime sleepiness associated with obstructive sleep apnea.
- PROVIGIL (TEVA distributes brand)  is a prescription medicine used to improve wakefulness in adults who are very sleepy due to one of the following diagnosed sleep disorders: narcolepsy, obstructive sleep apnea (OSA), or shift work disorder (SWD).

OH! After the close today - announcement that Ackman's Pershing Square took at 9.5% position in Chipotle (CMG) - Shares up 7.5% after hours
---
Love the Show?
Then how about a Donation?
---
Current DHUnplugged CTP Cup for DJIA
Announcing the Winner for the CTP Cup for August 2016

*** NEW INTERACTIVE CHARTS ***
Winners will be getting great stuff like the new DHUnplugged Shirts (Designed by Jimbo)
CLICK HERE FOR MORE CHARTS ON TRADING VIEW
---
UPDATE - NEW ETF - Global X Millennials Thematic ETF Challenge!
The top holdings of Global X Millennials Thematic ETF (MILN) include stocks many investors would expect, such as Facebook, LinkedIn and Amazon, which take advantage of the tech tendencies of millennials. But some names might be more surprising like real estate investment trusts AvalonBay Communities and Equity Residential, and Home Depot, which could benefit from millennials moving out of the home of their parents.
We are creating the DH Old Codger Index Portfolio to compete against this new ETF to see how "old school" stocks do in comparison. Companies in our index will include: (updated names as of 8/29/16)

We have the performance summary running (daily and since inception of 5/6/16) - DHOCI vs. Millennials ETF Battle
---
Twitter (TWTR) - stock moving on the view that it is a buyout candidate. Who is likely buyer?
New Sport? Americans are flocking to sports like paddle boarding and mixed martial arts, while participation is falling in traditional endeavors such as golf, bowling and running, according to a report by the Sports & Fitness Industry Association. But upstart sports are starting from a small base of participants. Among the fastest-growing categories, paddle boarding had the most participants last year at 3 million. That was followed by adventure racing -- think Tough Mudder and Warrior Dash events -- which attracted 2.8 million. Running, bowling and golf, meanwhile, totaled 119 million.
Anthony Weiner - Is there any coincidence that new pictures emerge with him sexting with the Movie out?
Goldman Sachs Group Inc. banned all of its partners from making campaign contributions to state and local candidates running for office, as well as state or local officials running for federal office.
It's finally over: ITT Educational Services Inc. (ESI) has abruptly shut down its for-profit technical schools, closing more than 130 campuses and leaving as many as 40,000 students stranded in one of the largest college closures in American history. The company blamed the Department of Education for its downfall in a statement released on Tuesday. Last month, the feds demanded the company produce an additional $153 million in collateral—nearly double its $78 million in cash on hand—to cover possible losses that the government might incur if the company were to suddenly fail.
What is this about?  General Electric (GE) is paying a lot to acquire a pair of European leaders in "additive manufacturing machines" (3D printers). In total, it's offering $1.4 billion for Germany's SLM Solutions and Sweden's Arcam, a punchy 10 times their combined revenues. The premium on the previous day's close is respectively 53 percent and 37 percent.
Do we need this? A New Zealand pizza chain aims to become the world's first company to offer a commercial drone delivery service, a milestone in the once-unthinkable quest to save time and money with an air-borne supply chain dispensing with people.
Boston's largest police union is headed to court to try to halt a program requiring officers to wear body cameras.
What is JCD writing for PCMag this week?
See this week's stock picks HERE
Follow John C. Dvorak on Twitter
Follow Andrew Horowitz on Twitter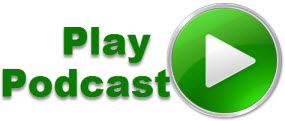 Podcast: Play in new window | Download (Duration: 58:21 — 31.2MB)
Subscribe: RSS