Investors are waiting for the Fed to help prop up markets as over 200 companies are scheduled to report earnings this week.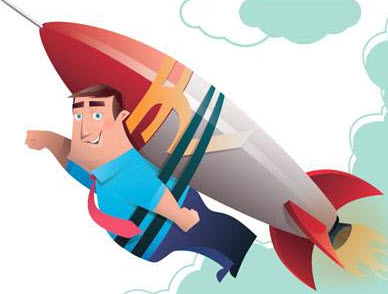 While 68% of companies are beating earnings, not so much discussion about the currency tailwind they are seeing. What happened to transparency?
The RNC and DNC have some great scandals on their hands – if nothing else makes for some very entertaining times. Much more and plenty of ideas to chew on in this episode.
---
Click HERE for Show Notes and Links
Trouble at the DNC - nice timing on the release of the emails by WikiLeaks. DNC Chair steps down - (but now on Clinton Campaign?)
- Can we discuss why they send emails for sensitive info that can get them in a bind?
- What is wrong with the people that write these types of things down?
- Is this a help to the Republicans?
Blame the Russians:  The FBI is investigating the cybertheft of emails from the Democratic National Committee amid concerns hackers working for Russia are attempting to use the breach to influence the presidential election.
Bernie Sanders, who lost the nomination to Hillary Clinton, told his supporters it was important to vote for her to stop Donald J. Trump. Yet many booed that sentiment, and other protesters picked up on the Republicans' chant of "Lock Her Up."
Looks like the RNC convention and the DNC email fiasco is lifting Trump in the polls
The DNC started off with a bang! Michelle Obama provided a powerful speech...
Final Roll Call - Clinton is the official Dem candidate!
Yahoo! (YHOO) core assets bought by Verizon (V) for just under $5 billion. Meyers stays on....But what is the benefit for Verizon? What is Meyers going to do with a simple holding company?
Earnings this week - over 200 companies +/- from S&P 500 are reporting this week. Including Apple, Facebook and other major names - what will this do for markets?
Earnings season update - about 25% of the S&P companies have reported. Estimates are for a drop of 3.7% on a growth basis for earnings this quarter - better than the 5.5% estimated just a few weeks ago. 65% of companies have beat ES estimates and about 58% beat sales estimates. Current P/E ratio on forward basis is still high at 17.5% given conservative estimates.
Apple (AAPL) beats on EPS, in-line on revenue. All major metrics soft as compared to last year same quarter. (Stock up 6%)
(Oh - 3rd straight quarter of sales/revenue drop)
Apple Q3 EPS $1.42 vs $1.38 Capital IQ Consensus;
Rev $42.4 bln vs $42.10 bln Capital IQ Consensus;
Sees Q4 rev $45.5-47.5 bln vs. $45.8 bln consensus
Margins were better than expected which is good considering concerns about cheaper product mix
Q3 iPhones 40.4 mln vs 40.2 mln ests vs 47.5 mln last year.
Q3 iPads 9.95 mln vs 8.7 mln ests vs 10.9 mln last year.
Q3 Macs 4.2 mln vs 4.6 mln ests vs 4.4 mln last year.
Twitter beats by $0.04, reports revs in-line; guides Q3 revs below consensus; Raises low end of FY16 EBITDA guidance (Stock down 10%)
Conference call notes:
Seeing an improvement in engagement driven by product changes not associated with live content it has launched (has only done 2 events).
DAU to MAU ratio remains stable; saw an improvement in tweet impressions.
Focused on Live sport, news/politics/ and entertainment.
For guidance, evaluating what has happened in July and how quarter ended; factoring in bookings and what it sees happening; launching more streaming products in September (notes only two NFL games in quarter so will not have a big impact in Q3).
Video is now the #1 ad format in terms of revenue on TWTR. (????)
So much for breakfast all -day - McDonald's posts a rather weak quarter with tepid outlook - shares down 4%.
Have you noticed? Remember when companies were whining and complaining that currency headwinds and how they would provide "Constant Currency" comparables? Now that there is a currency tailwind over the past quarter - no one seems to be talking about the constant currency anymore.
Oil at multi-month lows -  clipping $43.
Barrons: Investors looking for safety and income have driven utility stocks to pricey levels and low yields. The rally may not be quite over yet, but don't play chicken—it's time to take profits.
Turkey Mess: President Recep Tayyip Erdogan's government is detaining journalists, while others are being fired or having their credentials revoked.
---
Love the Show?
Then how about a Donation?


---
Announcing the Winner of this CTP - Pfizer (PFE) Next week

Current CTP - Shake Shack
Winners will be getting great stuff like the new DHUnplugged Shirts (Designed by Jimbo)
---
UPDATE - NEW ETF - Global X Millennials Thematic ETF Challenge!
The top holdings of Global X Millennials Thematic ETF (MILN) include stocks many investors would expect, such as Facebook, LinkedIn and Amazon, which take advantage of the tech tendencies of millennials. But some names might be more surprising like real estate investment trusts AvalonBay Communities and Equity Residential, and Home Depot, which could benefit from millennials moving out of the home of their parents.
We are creating the DH Old Codger Index Portfolio to compete against this new ETF to see how "old school" stocks do in comparison. Companies in our index will include:
Devita (DVA) - Dialysis/HealthCare, Tootsie Roll (TR) - Candies, Exxon Mobile (XOM) - Oil/Energy, Sears (SHLD) - Misc. Retail
More......
We have the performance summary running (daily and since inception of 5/6/16) - DHOCI vs. Millennials ETF Battle
---
Nintendo (NTDOY) - company announced that the profitability from Pokemon Go will be negligent - stock tumbles.
Japan is asking for the Fukushima nuclear exclusion zone to be classified as a no-go area for Pokémon after the discovery of at least one of the game's characters on a power station's site. Tokyo Electric Power Company Holdings (Tepco) has requested that Pokémon Go developer Niantic and the Pokémon Company prevent Pokémon appearing in and around areas affected by the nuclear reactor meltdown in Fukushima to help prevent encouraging players to enter dangerous areas.
The highest-paid CEOs tend to run some of the worst-performing companies, according to new research. The study, carried out by corporate research firm MSCI, found that for every $100 (£76) invested in companies with the highest-paid CEOs would have grown to $265 (£202) over 10 years. But the same amount invested in the companies with the lowest-paid CEOs would have grown to $367 (£279) over a decade.
Everything has to be a movie?  Streaming service Netflix said on Tuesday it had acquired the rights to a book written by two German investigative journalists and was turning it into a feature movie to be produced by John Wells. It is the second proposed movie on the scandal that thrust tax havens and transparency into the spotlight after the details of hundreds of thousands of clients' tax affairs were leaked from Panama-based law firm Mossack Fonseca in April by an anonymous whistleblower.
Purchases of new U.S. single-family homes rose in June to the highest level in more than eight years, indicating a firm and resilient housing market. Sales increased 3.5 percent to a 592,000 annualized pace, the fastest since February 2008, Commerce Department data showed Tuesday in Washington. Figures for May were revised higher. The median forecast in a Bloomberg survey called for a 560,000 rate.
Oil - tapping $42 as price slumps to multi-week low. We are now entering the slowest time of year for oil demand.
Facebook (FB) earnings out tomorrow - does the massive ad engine start to slow? (Still do not see any ads on FB)
What is JCD writing about this week for PCMAG?
See this week's stock picks HERE
Follow John C. Dvorak on Twitter
Follow Andrew Horowitz on Twitter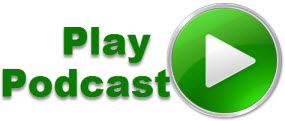 Podcast: Play in new window | Download (Duration: 1:09:58 — 38.6MB)
Subscribe: RSS