Brexit turned out to be nothing. In fact markets making new highs as the promise of stimulus and liquidity quiet market fears.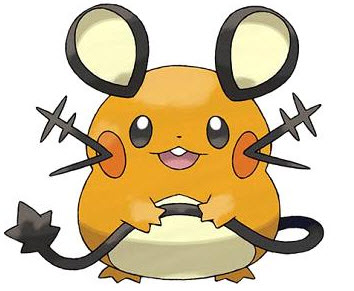 Meanwhile, several U.K. based real estate funds are denying withdrawals as investors are pulling out too much money. Bonds rallying hard along with equities as the flight to safety pushes sovereign debt "more" negative. Crazy times….
What comes next as earnings season begins?
---
Click HERE for Show Notes and Links
A teaser from Elon Musk: Master plan 2 for Tesla - Tweeted... What a master of manipulation!
Stocks up post Brexit. S&P 500 hits ALL TIME HIGH - DJIA right behind.
- Governments panic over Brexit pushed out liquidity and the potential for stimulus and now that there is not much fallout money rushing into stocks
- US 10Y bond sub 1.5%
- Commodities ramp (Gold, Silver, Copper)
Update from Myanmar - incredible trip - posted some pix on Twitter. Very poor country - highlight was cooking class on Inle River.
Interesting culture of food - most meals come with an array of salads (Penny Wort, Asparagus flower, Pickled teea leaves, tomatoes)
- AND the river is like a giant hydroponic garden for most vegetables.
Key Reversal Indicator flashing a warning sign that an imminent move lower is possible (may be shallow but market well overbought)
Pokeman GO app is something of a phenomenon. Going to be lots of injuries with this augmented reality app.
-A man has suffered the full pains of Pokemon Go after accidentally becoming the owner of a gym. Boon Sheridan woke up to find that the hugely popular augmented reality game had decided that his house was one of the game's important gyms. That means that people are rewarded for coming to it in real life – resulting in what he said was dozens of people outside his door.
AND: At least one military base is warning service members against the dangers of wandering into unauthorized areas while chasing Pokemon. "Since Pokemon Go hit last week there have been reports of serious injuries and accidents of people driving or walking while looking at the app and chasing after the virtual Pokemon," says the message posted this morning to the Joint Base Lewis McChord official Facebook page. "Do not chase Pokemon into controlled or restricted areas, office buildings, or homes on base."
** Will the app be another way for advertising as perhaps the places that have the things to find pay to get on the game? (That is genius)
In a recent development, Intel is jotting down the options for Intel Security and it might plan to sell the Antivirus maker software formerly known as McAfee. Six years ago, the same software maker was bought by Intel for $7.7 billion. Even though Intel has declined to offer any clarity on the issue, people who are part of the ongoing discussion have indicated that the Silicon Valley chipmaker might be considering options for selling their cyber security unit to bankers, and if at all the deal is materialized, it'd be one of the largest within the sector.
SBUX - The coffee chain will boost prices on selected coffee beverages at company-operated U.S. stores, effective today. Starbucks said certain sizes of brewed coffee will see increases of 10 cents to 20 cents per cup.
Seagate is cutting 6,500 jobs or about 14 percent of the hard disk drive maker's global workforce. That announcement comes only a few weeks after Seagate announced it would reduce 1,600 jobs. Seagate also boosted its revenue guidance for the quarter that ended July 1, saying demand for its drives was strong.
The bottom line of the state of global finance:
US officials refused to prosecute HSBC for money laundering in 2012 because of concerns within the Department of Justice that it would cause a "global financial disaster", a report says. A US Congressional report revealed UK officials, including Chancellor George Osborne, added to pressure by warning the US it could lead to market turmoil. The report alleges the UK "hampered" the probe and "influenced" the outcome. HSBC was accused of letting drug cartels use US banks to launder funds.
- The bank, which has its headquarters in London, paid a $1.92bn (£1.48bn) settlement but did not face criminal charges. No top officials at HSBC faced any charges.
Can we talk about the rash of violence that is happening all over the world?
Still don't get it - Twitter is set to live-stream some of Bloomberg LP's television programs, the latest in a series of content deals struck by the microblogging service this year. (are they going to be another TV ?)
---
Announcing the Winner of  (none this week)
Next CTP - Nike (NKE) - Winner announced next week

Winners will be getting great stuff like the new DHUnplugged Shirts (Designed by Jimbo)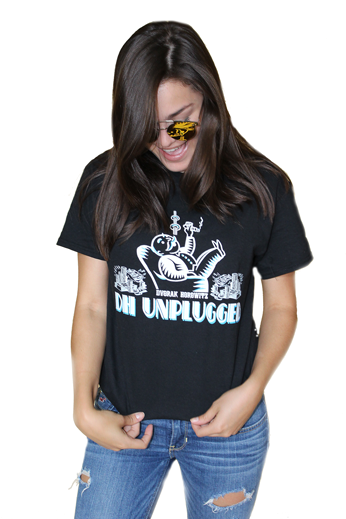 DHU's Official Model - Vivi Jugo
---
UPDATE - NEW ETF - Global X Millennials Thematic ETF Challenge!
The top holdings of Global X Millennials Thematic ETF (MILN) include stocks many investors would expect, such as Facebook, LinkedIn and Amazon, which take advantage of the tech tendencies of millennials. But some names might be more surprising like real estate investment trusts AvalonBay Communities and Equity Residential, and Home Depot, which could benefit from millennials moving out of the home of their parents.
We are creating the DH Old Codger Index Portfolio to compete against this new ETF to see how "old school" stocks do in comparison. Companies in our index will include:
Devita (DVA) - Dialysis/HealthCare, Tootsie Roll (TR) - Candies, Exxon Mobile (XOM) - Oil/Energy, Sears (SHLD) - Misc. Retail
More......
We have the performance summary running (daily and since inception of 5/6/16) - DHOCI vs. Millennials ETF Battle
---
Lawyers filed a $1 billion lawsuit against Facebook Inc., alleging it allowed the Palestinian militant Hamas group to use the platform to plot attacks that killed four Americans and wounded one in Israel, the West Bank and Jerusalem. "Facebook has knowingly provided material support and resources to Hamas in the form of Facebook's online social network platform and communication services," making it liable for the violence against the five Americans, according to the lawsuit sent to Bloomberg by the office of the Israeli lawyer on the case, Nitsana Darshan-Leitner.
Have you seen this survey? Seems bogus...  GOBankingRates.com survey that over 62% of Americans do not even have $1000 in their savings account.
Venezuela:
Citi is planning to shut down the Venezuelan government's foreign currency accounts, according to Venezuelan President Nicolas Maduro. Citi has not made any official announcement, but Maduro criticizes the move as a "blockade."
Kimberly-Clark's plant in Venezuela will be taken over and re-activated by the government, according to the country's labor minister. The U.S. consumer products company said Monday it was suspending operations at the plant due to deteriorating economic conditions and a shortage of raw materials.
Mexican President Enrique Peña Nieto was clear and blunt in his view of Donald Trump's proposed wall on the U.S. and Mexican border: There's no way his country is paying for it.
Elon Musk has no plans to disable Tesla's Autopilot function in the wake of a fatal crash of a Model S electric car. The auto maker instead plans to redouble efforts to educate customers.
Germany Europe's growing army of robot workers could be classed as "electronic persons" and their owners liable to paying social security for them if the European Union adopts a draft plan to address the realities of a new industrial revolution.
PARTY! TMZ is claiming the former NBA star Lamar Odom had to be taken off a Delta Airlines flight leaving Los Angels on Monday night after getting drunk in the airport lounge and vomiting on the plane.
Jeep will resume production of the classic Wagoneer and Grand Wagoneer model after 2019 as the brand's luxury "pinnacle," Jeep boss Mike Manley told industry trade magazine Automotive News.
What is JCD writing about this week for PCMAG?
See this week's stock picks HERE
Follow John C. Dvorak on Twitter
Follow Andrew Horowitz on Twitter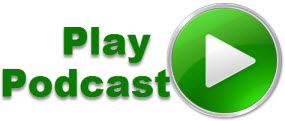 Podcast: Play in new window | Download (Duration: 1:12:52 — 39.7MB)
Subscribe: RSS