The Fed Chair, Janet Yellen seemed to have given the go-ahead for a rate hike as early as the June meeting. Maybe yes, maybe no. But most probably a trial balloon that will float and then bust by the time the meeting rolls around.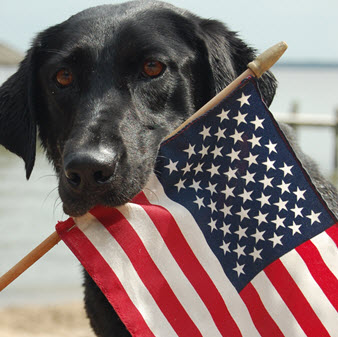 It is a shortened trading week for U.S. markets are equity markets are closed in observance of Memorial Day. However, that does not mean we will not see the "all important" employment report this Friday – expectations have dropped a bit – what do we think? Listen in as we take a look at what was and what will be for the markets.
---
Click HERE for Show Notes and Links
Last week was a good week for markets ahead of some key reports and a holiday shortened trading week. DJIA up 2%, NASDAQ up 3.4%! Some better then expected economic reports, a more hawkish Fed. But could it be that the move to postpone any Greek debt write-downs for a few years AND postpone the tax hike in Japan was more beneficial to markets? Or maybe oil hitting $50 for the first time since November 2015.
DJIA up for 4 months in a row - first time since 2014!
Trial balloons by Fed and government - thoughts on that as a method of molding markets.
Crawfish Boil and BBQ last weekend at Andrew's house - Pix:
Even with the uneven housing recovery, there has been some slow, but steady improvement and last week we saw some really good reports:
- A 16.6% jump in new home sales in April, putting them at an 8-year peak.
- Housing contract activity surged 5.1% last month, according to the National Association of Realtors, reaching a level unseen since February 2006
GDP - 2nd estimate of the 1st Quarter 2016 activity was revised up (we see this many times that revisions are often to the upside). Still sluggish at 0.80% versus the estimate of 0.50% on an annualized basis.
- Some important takeaways from the GDP Report:
- Net exports continue to slide to the lowest levels in years and years
- Personal consumption is not picking up - which could explain some of the retail sales weakness
- The upward revision had a good bit to do with the change in private inventories
Barron's cover-page this week - contrary-indicator or?
Hackers infiltrated Time Inc.'s Myspace social network and published user data on an online forum shortly before Memorial Day weekend, the company said Tuesday. The data stolen includes e-mail addresses, user names and passwords for accounts created prior to June 11, 2013 on the old Myspace platform, according to a statement. The breach doesn't affect any Time Inc. information or financial data, the New York-based publisher said.
- Why is the "old" platform still active and accessible?
- Why is any MySpace platform still active?  Has anyone seen this lately? What is the purpose --> www.myspace.com
---
Currently CTP = Fitbit (FIT)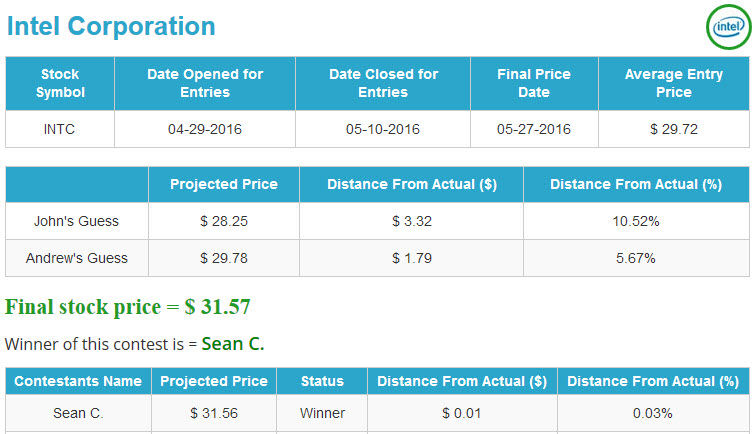 Winners will be getting great stuff like the new DHUnplugged Shirts (Designed by Jimbo)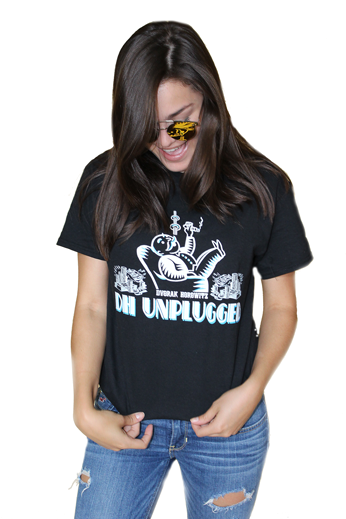 DHU's Official Model - Vivi Jugo
---
UPDATE - NEW ETF - Global X Millennials Thematic ETF Challenge!
The top holdings of Global X Millennials Thematic ETF (MILN) include stocks many investors would expect, such as Facebook, LinkedIn and Amazon, which take advantage of the tech tendencies of millennials. But some names might be more surprising like real estate investment trusts AvalonBay Communities and Equity Residential, and Home Depot, which could benefit from millennials moving out of the home of their parents.
We are creating the DH Old Codger Index Portfolio to compete against this new ETF to see how "old school" stocks do in comparison. Companies in our index will include:
Devita (DVA) - Dialysis/HealthCare
Tootsie Roll (TR) - Candies
Exxon Mobile (XOM) - Oil/Energy
Sears (SHLD) - Misc. Retail
McDonald's (MCD) - Fast Food
Goldman Sachs (GS) - Financial
Altria (MO) - Cigarettes
Kroger (KR) - Food Market
More......
We have the performance summary running (daily and since inception of 5/6/16) - DHOCI vs. Millennials ETF Battle
---
Let's read through this story slowly:
A former director at Barclays Plc was arrested on Tuesday on U.S. charges that he provided inside information about impending mergers he learned about at the bank to a plumber, who used the tips to make $76,000 illegally. Steven McClatchey, 58, was charged in a criminal complaint filed in Manhattan federal court with conspiracy, wire fraud and securities fraud after the plumber, Gary Pusey, secretly pleaded guilty on Friday and agreed to cooperate with authorities.
In exchange, Pusey paid thousands of dollars in cash to McClatchey, sometimes placing cash in a gym bag that McClatchey brought with him to a marina in Freeport, New York, and provided free bathroom remodeling services, authorities said.
Oil trying again for that $50 mark - keeps hitting and failing. Supplies coming down as production offline..
Some good news on the spending front - April spending on Month-over-Month basis was up 1% - better than estimates. Also, housing prices came in 5.4% higher on Year-over-Year basis. However, May consumer confidence dropped a bit to 92.6 versus estimates of 96. MIXED MESSAGES!
SodaStream (SODA) stock was left for dead as the company's products were not going anywhere. Now the company launched a new home brew beer system  and stock got some legs - ($13.50 - $21 recently)
-- The system will launch in Europe first, and is currently available on Germany's online store and at retailers in Switzerland. Other markets will launch in 2016 and 2017. The Beer Bar will allow users to make home-crafted beer "in seconds" using sparkling water and a beer concentrate. How will that taste? Why not just drink the concentrate? (Cost $5 /3 liters of beer)
-- There are other companies that make the concentrate already (Pat's) and can use carbonated water
Starbucks Corp. (SBUX) said Tuesday that it was adding new cold coffee offerings, including Nitrogen-infused coffee in major U.S. cities, as the coffee maker tries to increase its summer-weather drinks and compete with specialty shops. The company's "Nitro Cold Brew," which infuses nitrogen into its slow-steeped, cold-brewed coffee, imparts a "smooth and creamy sweetness, " the company said. Similar offerings, which are typically delivered from a beer-like tap, have been rolled out in recent years at specialty coffee shops like Stumptown Coffee Roasters.
Finally! The Securities and Exchange Commission is taking another step to crack down on corporate use of numbers that the agency fears deceives investors. The SEC's Division of Corporation Finance is forming an internal task force to closely review the use of "non-GAAP" numbers and whether companies respond to recently updated guidance on using these metrics. The focus of this new initiative is on companies that use non-GAAP metrics to tell a misleading story, that give too much prominence to non-GAAP numbers, or promote non-GAAP metrics that exclude relevant, recurring costs. [LINK]
HOW? Core Media Group filed for Chapter 11 bankruptcy protection on Thursday, saying it has not yet found a way to replace revenue earned from "American Idol."
Jose Cuervo, the world's biggest tequila producer, is seeking to raise as much as $1 billion in an initial public offering planned for the third quarter of this year, according to people with knowledge of the matter. (Beverage companies have been doing well of late)
Gorilla shot when toddler slips into its zoo compound. How is it possible that there are no better safeguards?
At least 2,234 Indians have contracted the deadly HIV virus while receiving blood transfusions in hospitals in the past 17 months alone. The information was revealed by the country's National Aids Control Organisation (Naco) in response to a petition filed by information activist Chetan Kothari. India has around 2.09 million people living with HIV/Aids.
See this week's stock picks HERE
Follow John C. Dvorak on Twitter
Follow Andrew Horowitz on Twitter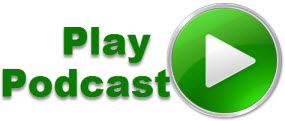 Podcast: Play in new window | Download (Duration: 58:43 — 31.6MB)
Subscribe: RSS