OIL on the move, inflation ticking up and GDP is flat. Stocks are still range-bound with erratic day-to-day moves. There is some talk that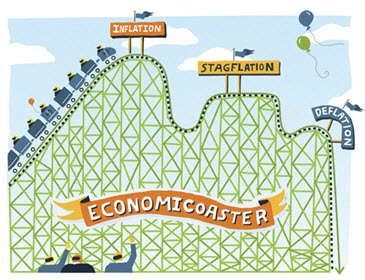 Japan's Abe is going to move back the sales tax increase and plenty of central bank gibberish about rate hikes and live meetings.
Coming up this week we are looking forward to plenty of earnings news from some of the key discount retailers as well as minutes from the latest Fed meeting. Watching for further signs that more stimulus is on the way!
---
Click HERE for Show Notes and Links
News flow is a bit on the light side. Not much ultra exciting to be honest....Earnings season winding down, summer is just ahead...
Solid start to the week - with oil moving higher, equities rallied Monday was a good day overall as it started with some opening bullishness from Warren Buffett - $1 billion new position in Apple (AAPL) for Berkshire Hathaway. But then Tuesday came and washed all that away.
Tuesday - CPI update. Inflation is on the rise - latest report shows that a month-over-month gain of 0.4% (annualized at 4.8%). Year-over-year 2.1%, still above the 2% Fed target.
Some mail in - comments that we are being too negative lately. The question was if it is because there is nothing good to talk about or we are just picking on the "bad" news. Also wondering if we can try to be more balanced....
Some good news: Inflation is picking up... Commodities continue to get bid, Transports are holding...
More good news? Goldman now believes that the supply-demand has switched and we will be seeing draw-downs on crude inventories due to lower production and interruptions of flow from Canada and other areas. This is a major change as they have been very bearish of pricing for some time. (Crude @ $48.50)
Even better news: The U.S. released the treasury holdings for Saudi Arabia for the first time.. $116 billion. (The concern was that they may have had at least $750 billion and if the 9/11 papers were released they would sell all... Since 1970 this information has been secret and all of a sudden it is released? (Follow up - Senate passes bill allowing for 9/11 lawsuits against Saudi Arabia)
S&P 500 Earnings estimates trend:
Oh my - the big-box retailers not doing so well. Macy's (M) down 23% this month, Dillard (DDS) down 18%, Kohls (KSS) down 20%, Sears (SHLD) down 31%, JC Penny (JCP) down 21%, Nordstrom (JWN) down 26%.
Discount retail doing much better so far this month. Dollar General (DG) down 1%, WalMart (WMT) down 2.6%, TJX Companies (TJX) down 0.3%, Target (TGT) down 7%...
AND - Amazon (AMZN) up 5.5% this month.
Central banker talk - just today:
Fed's Williams and Lockhart both say that two to three rate hikes this year is possible
Fed's Williams says wages are picking up more than suggested by the averages
Fed's Lockhart says Fed wage tracker in on the rise
Fed's Williams comments out here... pressing the hawkish view again, "June is a Live Meeting" etc
Fed's Kaplan says a rate hike may be warranted soon
Williams is noting that the Brexit vote could have an impact on the dollar
Williams is noting that the Brexit vote could have an impact on the dollar
---
Currently CTP = Intel (INTC)

Winners will be getting great stuff like the new DHUnplugged Shirts (Designed by Jimbo)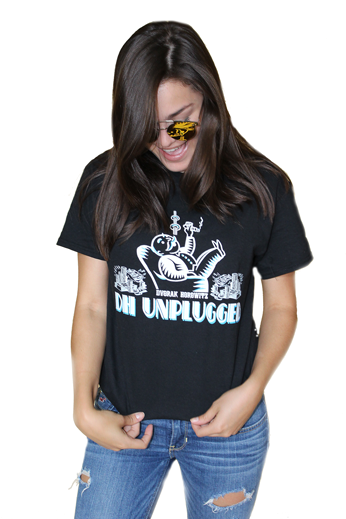 DHU's Official Model - Vivi Jugo
---
This is a good idea! Twitter eliminated pix links and URL links from the 140 character count.
UPDATE - NEW ETF - Global X Millennials Thematic ETF Challenge!
The top holdings of Global X Millennials Thematic ETF (MILN) include stocks many investors would expect, such as Facebook, LinkedIn and Amazon, which take advantage of the tech tendencies of millennials. But some names might be more surprising like real estate investment trusts AvalonBay Communities and Equity Residential, and Home Depot, which could benefit from millennials moving out of the home of their parents.
We are creating the DH Old Codger Index Portfolio to compete against this new ETF to see how "old school" stocks do in comparison. Companies in our index will include:
Devita (DVA) - Dialysis/HealthCare
Tootsie Roll (TR) - Candies
Exxon Mobile (XOM) - Oil/Energy
Sears (SHLD) - Misc. Retail
McDonald's (MCD) - Fast Food
Goldman Sachs (GS) - Financial
Altria (MO) - Cigarettes
Kroger (KR) - Food Market
More......
We have the performance summary running (daily and since inception of 5/6/16) - DHOCI vs. Millennials ETF Battle
Interesting twist in the Valeant Pharma (VRX) story. Andrew Leff, the gent who started the landslide through his work at Citron Research now is out with a new call on the stock and he is LONG (with some out of the money puts are protection)
Psilocybin, the psychedelic compound in magic mushrooms, may one day be an effective treatment for patients with severe depression who fail to recover using other therapies, scientists said on Tuesday. A small-scale pilot study of psilocybin's use in cases of treatment-resistant depression showed it was safe and effective, the British researchers said. Of 12 patients given the drug, all showed some decrease in symptoms of depression for at least three weeks. Seven continued to show a positive response at three months. Five remained in remission beyond the three months. **** HOW DO WE GET IN ON THESE THESE STUDIES???
---
DHUnplugged Public Service Announcements:  THINGS NEVER TO DO
1) Some important information for all of us - if visiting zoo or National Park - The National Park Service released a statement Monday after a pair of tourists put a bison calf in an SUV over concerns the animal was too cold - after, the baby bison had to be euthanized.
2) A congressional candidate running for a seat in Virginia appears to have shared a little too much about his browsing habits by posting an embarrassing screenshot to his official Facebook page. Mike Webb, who is running as an independent after losing the Republican primary, posted several screenshots Monday morning and appears to have included several Yahoo tabs from X-rated sites. Pages with the titles "Ivone Sexy Amateur" and "Layla Rivera Tight" were both open, along with an AT&T bill pay page.
3) Don't try to drive a 2016/2017 Subaru Legacy or Outback - seems that turning the steering wheel many have no effect on the direction of the wheels. Subaru has issued a recall of roughly 48,500 of the sedans and crossovers due to a dangerous steering-system defect.
---
Browser Wars - Firefox takes 2nd place ahead of IE with 15.6% share vs 15.5% share - first time ever... (Google Chrome still big leader)
Looking for a job? Google is hiring folks in Chandler Arizona area to be test drivers for their self-driving cars. Pays $20/hour to monitor progress...
Amazon is expanding the food delivery service it is offering - goodbye GrubHub (GRUB)?
Apple (AAPL) investing $1 billion in Chinese Uber (DIDI) - what does that mean?
See this week's stock picks HERE
Follow John C. Dvorak on Twitter
Follow Andrew Horowitz on Twitter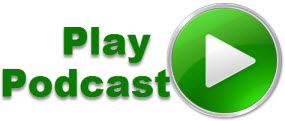 Podcast: Play in new window | Download (Duration: 1:02:06 — 33.9MB)
Subscribe: RSS