No DEAL! Nothing was done at the bu Opec/Non-Opec gathering over the weekend, but oil continues to rise.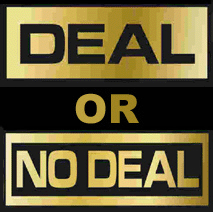 Earnings are starting to come in and so far there is nothing to get too excited about. Banks are beating estimates, but bad loans are growing and volumes of equity trading and fixed income are plummeting.
---
Click HERE for Show Notes and Links
Cue the Trumpets! DJIA over 18,000 and S&P 500 over 2100!
NADA in DOHA - No Deal on oil production freeze. Doomed from the start... However... Oil at $42
-- Kuwait strike takes 1.6m barrels/day offline
-- Nigeria has pipeline issue
-- IRAQ production interrupted
Saudi Arabia - threatened to sell all their U.S. Treasury holdings - estimated at $750 billion my some if the 28 pages of redacted information on the 9/11 report is released. Also pending legistlation that would allow for victims of 9/11 to directly sue... (Not going to pass - or is it?)
IBM now racks up 16 consecutive quarters of declining revenue. EPS beat, but company is still suffering - Stock up near $143 (was $117 in February)
Yahoo! - Verizon still seems to be the front-runner in the "bidding" for Yahoo! assets/company. What does this do for them? Seems like the old Time Warner /AOL deal.
Seeing more sporting goods stores file for bankruptcy - The owner of Eastern Mountain Sports, which has 13 stores in Massachusetts, and Bob's Stores, which has 11 Bay State locations, has filed for Chapter 11 bankruptcy, with debts over $500 million.
Sport Chalet has announced the closure of all its stores in the next several weeks. The Southern California-based sporting goods company owns 47 stores in about 50 locations in California, Nevada, Utah and Arizona. The company issued an online statement saying that its stores have begun the process of closing on April 16, but it offered no explanation. The company stopped selling merchandise online but its retail stores will remain open for several weeks in order for customers to use their rewards and gift cards.
-- At the same time there is rumor that Bass Pro Shops is possibly looking to buyout Cabelas (CAB)
Goldman Sachs Group Inc., the worst performer in the Dow Jones Industrial Average this year, posted a 60 percent drop in profit as the firm reported its lowest revenue for a first quarter since Chief Executive Officer Lloyd Blankfein took the top post.
Netflix (NFLX) - earnings out and while the company beat expectations, the outlook was miserable - at best. Stock down 11% to $96 after saying that international growth will expand much less that expected and investors seeing more competition from Amazon and others.
Intel (INTC) earnings were messy. Overall not a good outlook for the next quarter or so. Reducing outlook, cutting 11% of workforce and announced restructuring. Shares slipping again down to the $30 support level.
---
Currently week CTP = GoPro (GPRO)

ANNOUNCING - Domino's Pizza (DPZ)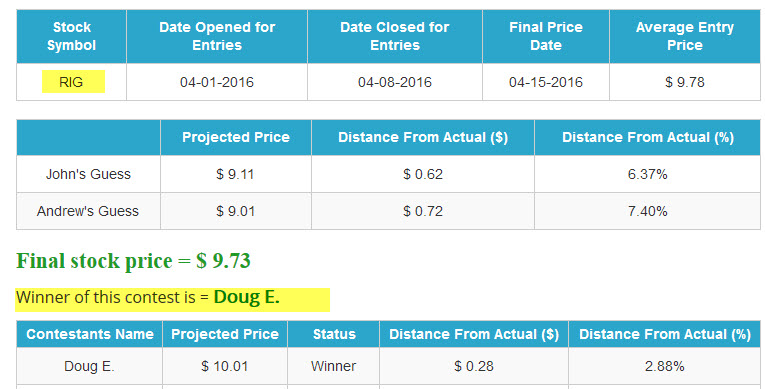 Winners will be getting great stuff like the new DHUnplugged Shirts (Designed by Jimbo)
Sunglasses from Spitfire and more!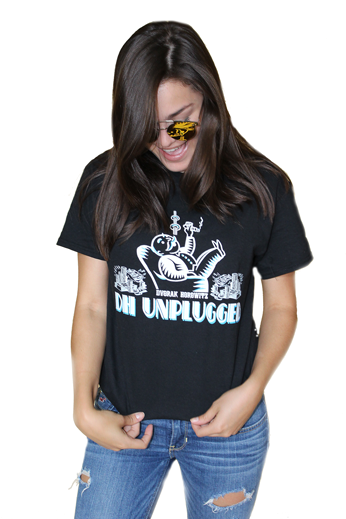 DHU's Official Model - Vivi Jugo
---
Apple (AAPL) - announced last week that they will be slowing down production as inventory builds are seen. Same game plan as last quarter ? At that time suppliers tanked and then ramped higher when sales were not seen as soft as expected.
Back on the "no privacy" train: In its latest report on government requests for user information released Monday, Apple revealed U.S. law enforcement agencies lodged 1,015 requests for customer account information affecting 5,192 users in the second half of 2015. (Not time to be a criminal like the old days)
Smart mattress: Sleep tracking is nothing new, but one company wants to track when your mattress is being used, especially if you're not home. (WHY???)
And now - the Bloomberg Top 10 biz schools (under-grad)  [LINK]
Bloomberg Top 10 Undergrad Biz Schools
UnitedHealth Group (UNH) said it would remain in only a very small number of the Affordable Care Act's marketplaces next year and suggested that it doesn't currently see a way to run the business effectively.
Who should be on the $10 bill? Treasury Secretary Jacob Lew planned last year to announce a redesign of the $10 bill that would put Susan B. Anthony on the front, but he changed course and decided to ask the public which woman should go on the bill. (Is this a smack to the face of Hamilton? and is the only woman in history they can think of?)
Scam: Theranos...Federal prosecutors are investigating whether the blood-testing company misled investors about the state of its technology and operations.
In some cases in Denmark and Sweden, banks are paying the homeowners mortgage interest as negative rates hit hard.
Saw this while waiting in doctor's office...
And to finish it off - Friday is Earth Day - what are we doing to celebrate?
See this week's stock picks HERE
Follow John C. Dvorak on Twitter
Follow Andrew Horowitz on Twitter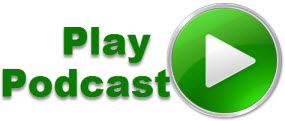 Podcast: Play in new window | Download (Duration: 1:03:02 — 33.6MB)
Subscribe: RSS