Earnings will be in the spotlight as the season has officially opened. It is time to find out if the fundamentals match the technical conditions.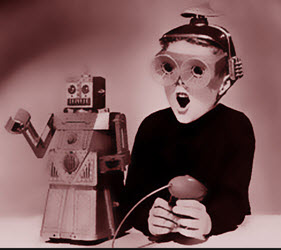 Chatbots are the all the rage – Microsoft's failure and Facebook's foray are on the list of topics we discuss.
Crude surges as inventories see the biggest drawdown for 2016 and rumors are floating about regarding the potential for a production freeze by Russia and Saudi Arabia.
---
Click HERE for Show Notes and Links
Oil surges above $42 on hopes of a production freeze (again) and the 4+ million barrel drawdown we saw last week. Also, rig counts keep falling and short sellers of the commodity are getting squeezed. Equity markets were not that happy - losses of 1%+ across major indices.
NYC Birthday Update - JCD
-- News: Headlines today that Saudi Arabia and Russia have come to a consensus on an oil output freeze; Markets and oil spiking in reaction (WTI Crude spikes to $41.60+ or 3.5%)
Earnings season begins! Alcoa (AA) beat the $0.03 estimate by $0.04 but revenues missed and guided down aluminum production for the coming year. Many of the big banks start to report this week as well. (JPM) (BAC) (WFC)
Goldman Sachs (GS) finally has been forced to pay up for their part in deceiving investors about the mortgages that were sold leading up to and during the mortgage meltdown/crisis. $5 billion is the cost - stock was up on the news...
Tesla (TSLA) - Took deposits on more than 350,000 Model 3 the first week. Production problems? (Just announced, a recall of 2,700 Model X)
-- Base price of the Model 3 ~ $35,000. With a $7,000 tax credit, that makes cost of car very very cheap!
IMF Fund sees world GDP expanding 3.2% in 2016, 3.5% in 2017 (They have poor record of forecasting and usually err on the optimistic side)
---
Currently week CTP = Transocean LTD
ANNOUNCING - GoPro (GPRO)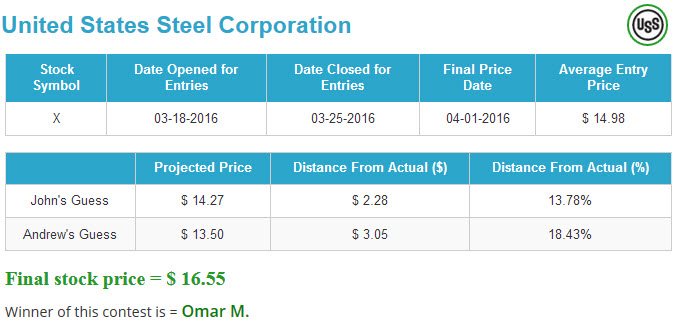 Winners will be getting great stuff like the new DHUnplugged Shirts (Designed by Jimbo)
Sunglasses from Spitfire and more!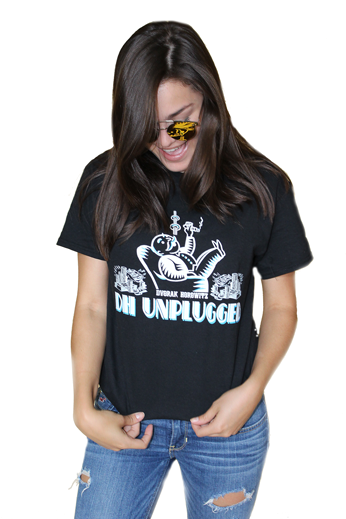 DHU's Official Model - Vivi Jugo
---
U.S. government putting together regulations to stop/inhibit inversions. Allergan/Pfizer deal is busted.
-- Obviously there is now the overhang that U.S. will be putting the clamps on corporate tax avoidance - what is next? Overseas profits?
-- U.S. citizens must pay tax on worldwide income - but U.S. corporations do not --- yet.
Panama papers - that is something that is going to be a thorn in the side of some politicians for some time. Iceland PM resigned last week after he was found to have secret offshore account.
-- HOW DID 1 million pages of documents get hacked/leaked?
Goodbye Privacy - Uber Technologies Inc released its first ever transparency report detailing the information requested by not only U.S. law enforcement agencies, but also by regulators. The ride-sharing company said that between July and December 2015, it had provided information on more than 12 million riders and drivers to various U.S. agencies.
Back to the negative rate fiasco - Japanese loan growth slowed to the weakest pace in three years in March, signaling the central bank's introduction of negative interest rates has yet to spur credit in the world's third-largest economy.
Technology research and advisory company Gartner released data pertaining to first-quarter PC shipments. The report showed a continuation of a downtrend as quarterly shipments fell 9.6%, representing the sixth consecutive quarterly decline.
WSJ: When big banks announce earnings starting on Wednesday, the spotlight will be on massive unfunded energy loans that most investors didn't know much about until recently.
-- These unfunded loans have been promised to energy companies that haven't yet tapped the money. Many banks historically haven't disclosed these loans but have begun to recently following the extended slide in oil and gas prices.
-- $147 billion in unfunded loans have been disclosed by 10 of the largest U.S. banks
Brazil - A congressional impeachment committee voted to recommend a Senate trial for President Dilma Rousseff on charges of manipulating public finances.
What is wrong with people? An airliner flying from Hawaii to Japan was forced to turn back and land in Honolulu after a passenger insisted on doing yoga in the galley in defiance of the crew, an FBI spokesman said on Thursday.
New craze? Coloring books, once seen only as a pastime for children, have become a growing craze for American adults looking to unwind or test their creativity with coloring pencils.
Microsoft's BadBot: Almost a week after being shut down for spewing racist and sexist comments on Twitter, Microsoft Corp's artificial intelligence 'chatbot' called Tay briefly rejoined Twitter on Wednesday only to launch a spam attack on its followers.
-- (JUST IN - Facebook is building a chatbot) - what is this all about?
New York - potential legislation to have roadside checks after accidents to see if driver was texting. Under the first-of-its-kind legislation proposed in New York, drivers involved in accidents would have to submit their phone to roadside testing from a textalyzer to determine whether the driver was using a mobile phone ahead of a crash.
See this week's stock picks HERE
Follow John C. Dvorak on Twitter
Follow Andrew Horowitz on Twitter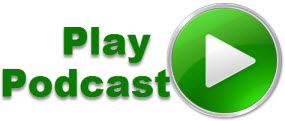 Podcast: Play in new window | Download (Duration: 1:01:30 — 33.3MB)
Subscribe: RSS